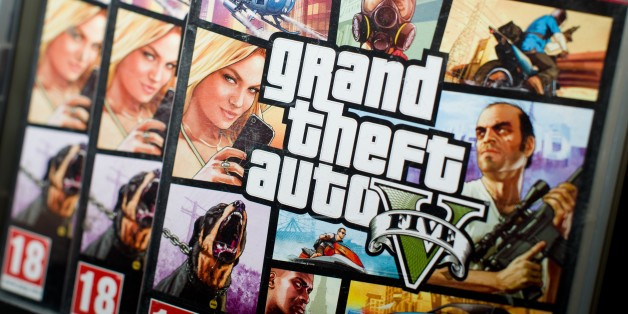 Getty
A 23-year-old man was hit with a brick, stabbed and robbed after picking up one of the first copies of Grand Theft Auto V at midnight.
The victim was attacked after he left an Asda store in north London just 80 minutes after the notoriously violent video game went on sale.
He was stripped of his mobile phone, watch and his copy of GTA V near the supermarket.
The man is now recovering in hospital where he is said to be in a stable condition.
A Scotland Yard spokesman said: "The victim had been shopping and was on his way home when he was hit with a brick.
"He was then stabbed and robbed."
Police, who were called to Princes Avenue in Colindale at 1.22am, said the motive for the attack was unclear.