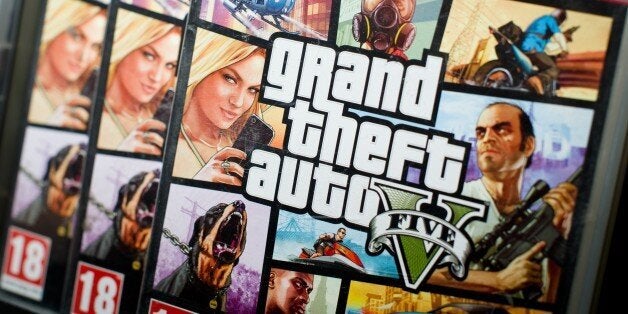 A 23-year-old man was hit with a brick, stabbed and robbed after picking up one of the first copies of Grand Theft Auto V at midnight.
He was stripped of his mobile phone, watch and his copy of GTA V near the supermarket.
The man is now recovering in hospital where he is said to be in a stable condition.
A Scotland Yard spokesman said: "The victim had been shopping and was on his way home when he was hit with a brick.
"He was then stabbed and robbed."
Police, who were called to Princes Avenue in Colindale at 1.22am, said the motive for the attack was unclear.
Popular in the Community