A student has found a way to combat being bored in class by doodling on her thighs.. an her illustrations have landed her a job.
Jody Steel, 19, found an interesting use for her upper leg while in lectures at Emerson College in Boston and has since received multiple job offers from all over the world after her leg drawings went viral.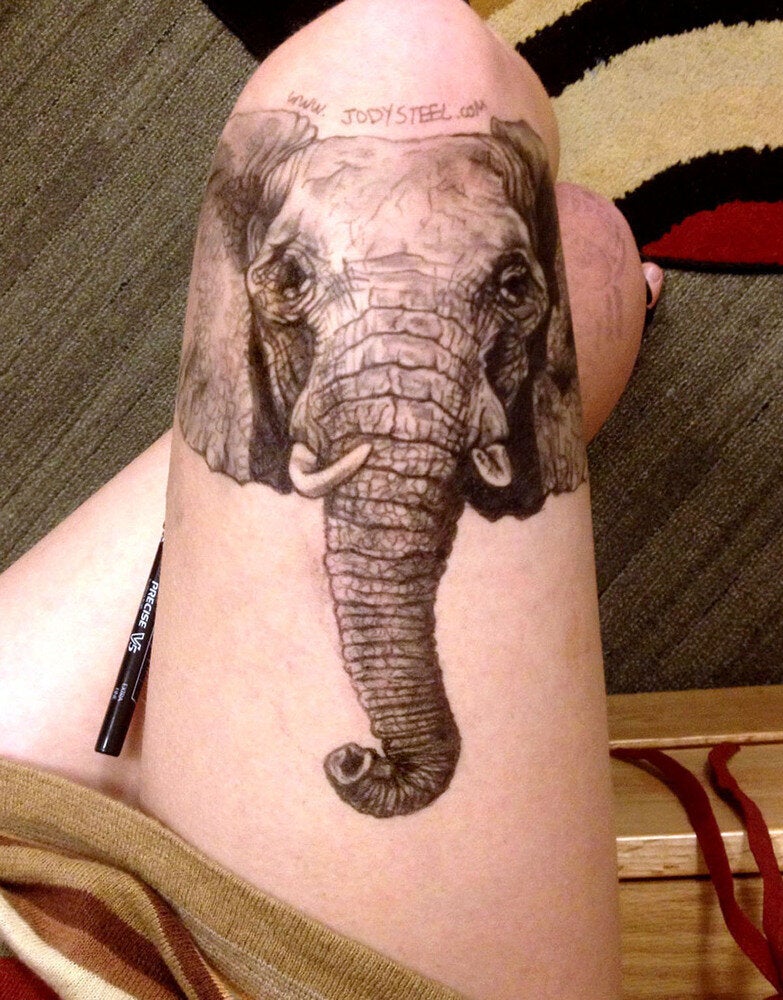 Amazing Class Doodle Tattoos
Her leg images have often been mistaken for tattoos, despite having no formal training as an illustrator.


"It takes anywhere from 45 minutes to an hour to complete the drawings," Jody said. "I began drawing on my legs during my classes and lectures. I've also drawn on notebook paper, but I found that drawing on my legs was both quicker and more efficient - not to mention my legs are just as pale as paper.
During one of Jody's lectures a tutor caught her drawing but rather than punishing her she commissioned Jody to illustrate an anthology she was editing instead.
"The first drawing I completed was of Walter White, the main character in Breaking Bad," Jody continued. "It went viral within the first day I uploaded it to imgur.com."
The talented schoolgirl graduates college next year and has since thought about pursuing a career in tattooing.