What am I talking about? Your genitals, of course.
My New Pink Button is a temporary dye that promises to restore your "greying" labia to its "youthful pink colour".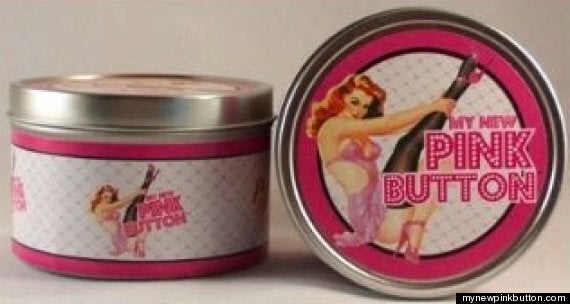 My New Pink Button comes in four shades - Ginger, Marilyn, Bettie and Audry
The, er, brainchild of Karan Mari, My New Pink Button is not tested on animals (though promises to bring out the animal in you) and comes in four shades.
Mari, who describes herself as a 'Paramedical Esthetician' came up with the dye after noticing her own "genital colour loss" and having "discovered thousands of other women asking the same questions regarding their colour loss".
Now, the product has sold out on the official site, indicating there are lots of rosy hued labia in the world right now, but we urge you to check out the comments...here are some of our favourites.

My New Pink Button