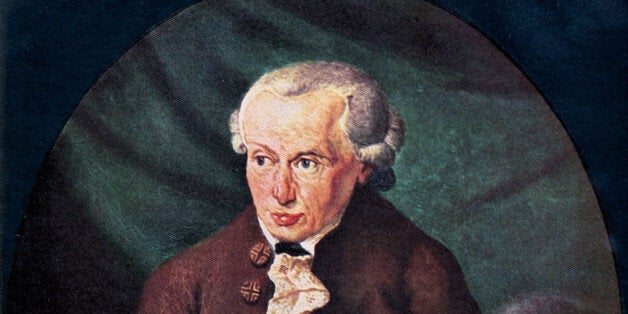 A lively debate over the theories of Immanuel Kant saw one angry devotee allegedly shoot his sparring partner in a row over the work of the German enlightenment philosopher.
Russia's RIA news agency reported that a fight broke out in the southern Russian city of Rostov-on-Don between two men as they argued over the author of the Critique of Pure Reason.
No word was given as to the nature of their alleged debate, whether one voiced support for the opposing skepticism philosophy of David Hume, or perhaps one disputed Kant's notion of moral autonomy.
"In the course of the fight, the suspect took out a pistol firing rubber bullets and fired several shots at his opponent," the news agency said.
One man was detained and the victim, who does not have life-threatening injuries, was taken to hospital from the grocery store where the pair had been arguing in line to buy beer, according to the local news report.
Popular in the Community