Boris Johnson has praised the UK economy for reaching its "Costa Concordia" moment, comparing it to the Italian cruiseliner which is in is the midst of being rescued from the rocks after crashing two years ago.
Speaking at the Institute of Directors' convention on Wednesday morning, the London Mayor said: "The UK economy has reached its Costa Concordia moment.
"After two years of parbuckling, I think you would agree that the keel is off the rocks and at last we can feel motion beneath."
The rescue project for the ship is said to be costing as much as £500 million, saw the Costa Concordia pulled off the rocks and moved onto a platform on the sea bed in the first part of a rescue operation on an unprecedented scale.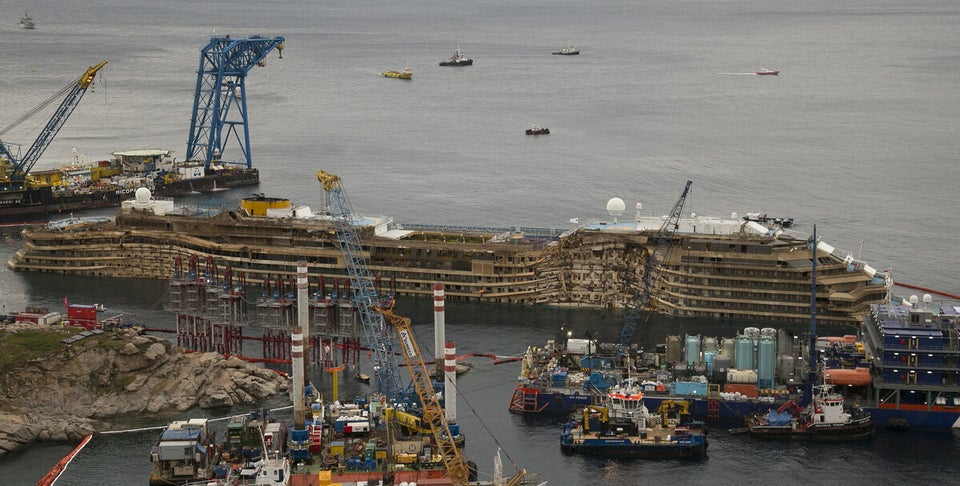 Engineers Attempt To Raise The Costa Concordia
Some 32 people died when the cruise ship hit the rocks two years ago, but two bodies - a passenger and a crew member - have never been recovered. The Concordia's captain, Francesco Schettino, is currently on trial on a number of charges related to the disaster, including manslaughter - charges he denies.
Johnson quipped that Labour were "at the wheel" of the UK "when it ran aground" and now the economy was enjoying a "renaissance".
"I have no inclination at all to hand back the bridge to the people who were at the wheel when it ran aground."
"The ship is off the rocks and for the last five years we have been busy and have been making constant improvements to the machinery", he said.
The London Mayor called on the Prime Minister to "listen to business" over its concerns on the European Union.
IoD boss Simon Walker told his organisation's attendees that the European Union had "lost its way" and it was a "scandal" that there was no single market for services in Europe.
Related