A comfort eating teenager who dropped five dress sizes before starting university has been crowned Slimming World Young Slimmer of the Year - and blamed the student lifestyle for her weight.
Eighteen-year-old student Paige Stoodley used to weigh 17 stone (108kg) but, after years of being unhappy with her size, she lost six stone (38.1kg) in 12 months and dropped from dress size 22 to 12. The student with a pair of her old pyjama bottoms
Stoodley, from Telford, suffered severe back pain and used to get nervous before going out with her slim friends. But, it was not until she saw unflattering photos from her school prom, that she decided to lose weight for good.
She said: "It was my nan who actually recommended my local Slimming World. I had low self-confidence and was scared of people looking at me and judging me based on my size.
"I had quite a big personality but I think I used it to cover up the insecurities I had about my appearance.
"Everyone has been so supportive. Me and my nan go to Slimming World together and all of my sixth form friends have been really on board with it and have helped me along the way."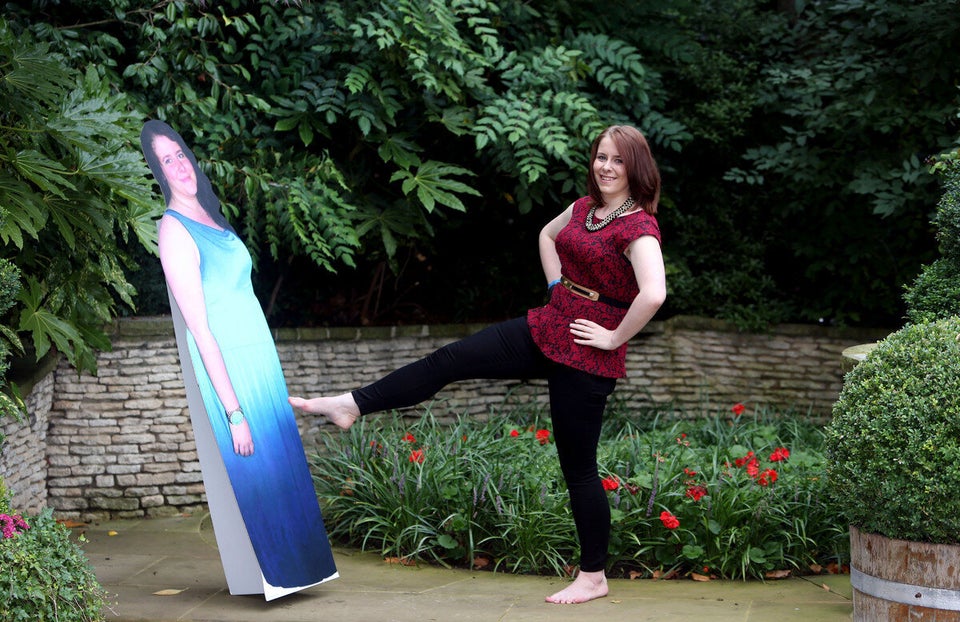 Young Slimmer of the Year
Stoodley said being a student can make it difficult to avoid lots of temptations.
She said: "There is a lot of fast food and alcohol around you so it's just about making the choices for the better.
"It was difficult at times when friends were eating what they wanted and I had to think about it a little bit more."
Stoodley will start studying mental health nursing at Keele University next week and she is urging any students worried about their weight to join a slimming club like she did.
She said: "I was scared to apply for university when I was the size I was.
"I think people should not hide the fact that they are unhappy with their weight because I did before and I got bigger and bigger.
"People have to address the problem and seek help from people like I did."