The Northampton Clown has broken cover for the first time and has insisted he only wants to make people laugh.
The clown, who has not been identified by the newspaper, said: "I just wanted to amuse people. Most people enjoy being a bit freaked out and then they can laugh about it afterwards.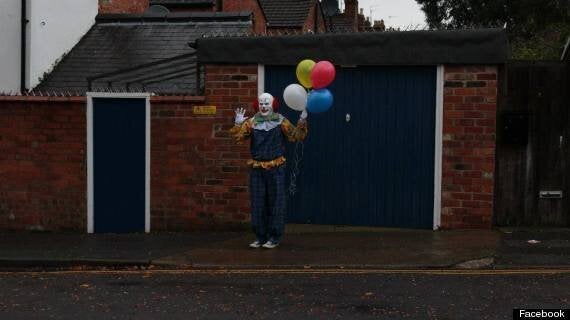 'I just want to amuse people': The Northampton Clown insists his intentions are good
"It's like watching a horror movie. When people get scared, they usually start laughing."
Though he insists his intentions are good, the clown's habit of clutching a handful of balloons, a bedraggled teddy bear and waving forlornly, has left onlookers feeling frightened and intimidated.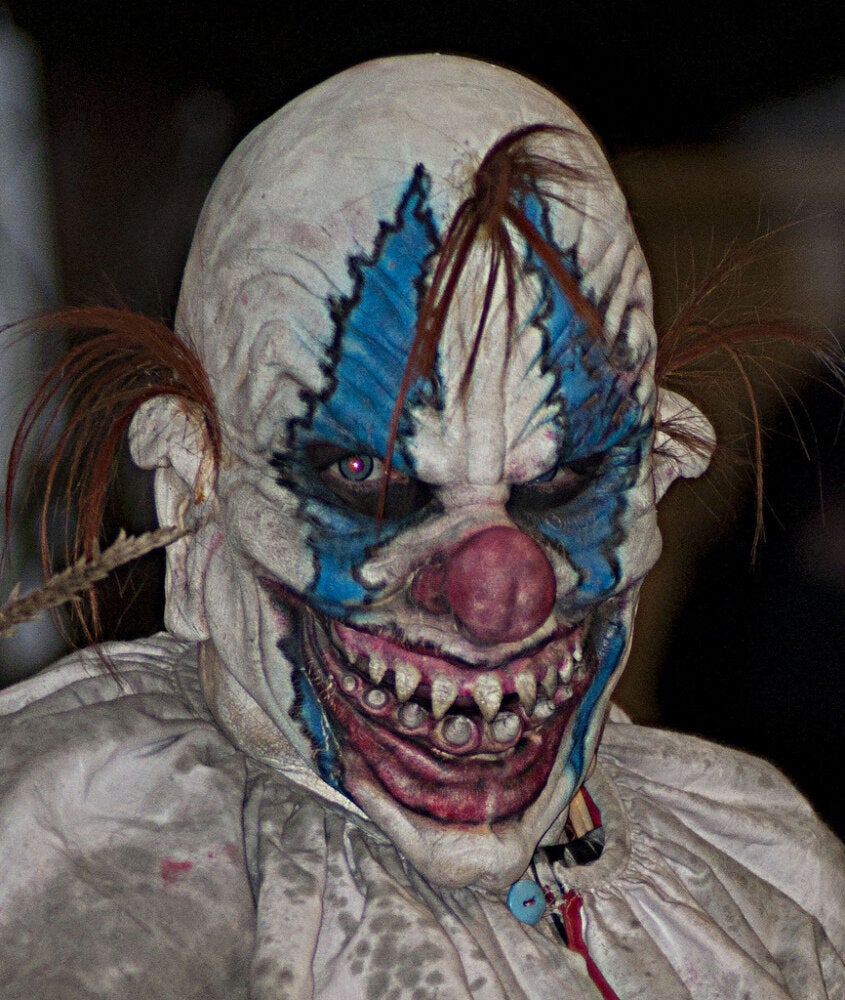 Creepy Clowns
At time of press, he had amassed more than 126,000 'likes' on his official Facebook page and continues to make his sinister appearances around the town, dressed in an all-in-one suit and outsize bow-tie.
Dressed in a blue bodysuit and sunglasses, Boris the Clown Catcher, has posted numerous pictures of himself hot on the tail of the Northampton Clown.
Though he insists "I come in peace", something tells us the meeting of these two foes could have blood-curdling results...
Related