The leader of the EDL was involved in a "serious incident" a number of years ago, a spokesman for Casino MK said.
After being asked to leave Robinson took to Twitter to complain it was the second such occurrence that day after a friend he was with was refused service in Selfridges.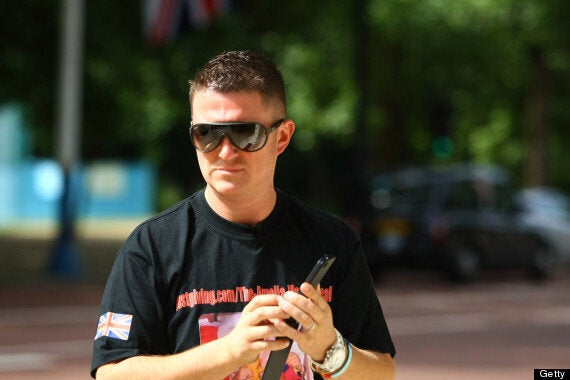 It's been an eventful week for Tommy Robinson
The staff member is alleged to have told them to "fuck off" and was initially suspended by the luxury department store.
They were both given a complimentary meal, a move that drew much criticism.
A statement from the Usdaw union that represents the worker said: "The shopworker concerned is an Usdaw member and we are providing support and representation.
"Our member strongly maintains that he did not swear in the exchange. We welcome Selfridges decision to lift the suspension and we will continue to support our member on his return to work."
Related