Tulisa is "too scared" to stay in her house after she repeatedly spotted the leader of the EDL filming with a cameraman in a car outside her home, it has been reported.
The pop star and former X Factor judge was so worried by the actions of Tommy Robinson at her £6 million Hertfordshire mansion that she called police, reports the Sunday People.
Robinson was questioned and searched though no arrests were made.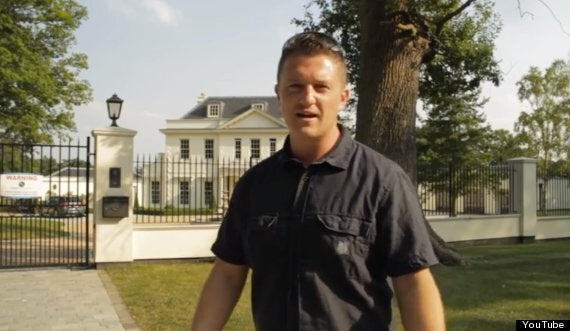 Robinson outside Tulisa's home
A video posted on YouTube shows Robinson outside Tulisa's home begging for donations to cover legal costs to challenge a ban on his organisation entering Tower Hamlets in London.
At the end of the video he asks for money "so we can buy a house like this" before walking towards the house as if he lives there.
A friend of Tulisa said: "She knows being in the public eye can bring unwanted attention but she was really worried by the EDL," reports the Daily Mail.
Although acknowledging filming outside Tulisa's home he has yet to explain why.
He took to Twitter to claim the stories were "ridiculous".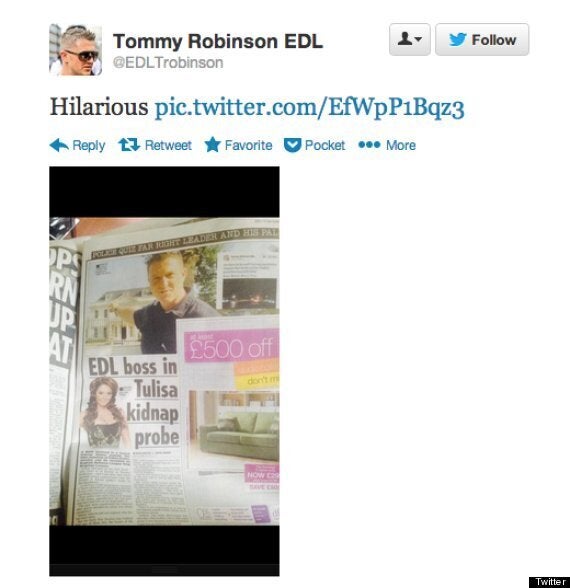 "Both men were spoken to. As a precaution, we also searched the area. We were satisfied no crimes had occurred."
The actress, who also appeared in 'I'm A Celebrity ... Get Me Out Of Here!' last year, was at home when the intruders raided the mansion in Cheshire.
Related