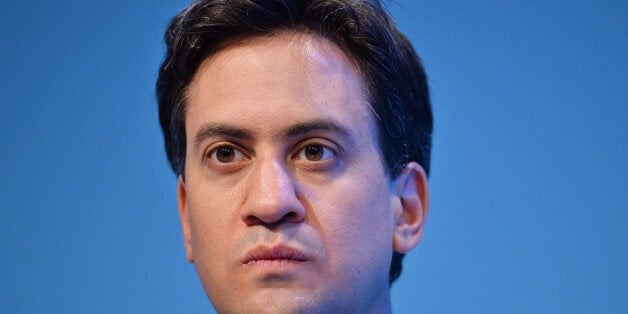 Ed Miliband will offer an £800m tax break to smaller firms as part of a mission to make Labour "the party of small business".
Miliband will reveal that that Labour's first act in government, if it wins the 2015 general election, would be to reverse a planned hike in small business rates and freeze the levy for the following year, in his keynote speech at Labour's annual conference in Brighton.
The move would be worth an average of £450 over two years to 1.5 million firms and as much as £2,000 to some firms, according to Labour estimates. The tax break would be paid for by reversing the coalition's planned 2015 corporation tax cut for firms from 21% to 20%.
Labour's decision to keep business rates at 2014 levels for two years would affect commercial premises with an annual rental value of £50,000 or less. The move would save small firms £250 million in 2015/2016 and £540 million in 2016/2017, according to analysis from the House of Commons Library.
Miliband will say that 80,000 big businesses have already benefited to the tune of £6 billion in reductions in corporation tax under the coalition, while 1.5 million small firms will have seen their business rates rise by an average of almost £2,000 by the end of this Parliament.
Small businesses have reacted with delight to the news. John Allan, national chairman of the Federation of Small Businesses, said: "The Federation of Small Businesses (FSB) welcomes the focus by the Labour leadership on this critical issue for small businesses. It affects thousands of our members across the UK and is one which we've been lobbying on for some time."
Explaining his decision, Miliband will say: "Most of the jobs of the future are going to be created in a large number of small businesses, not a small number of large businesses. And most of the new jobs that British people will be doing in 15 years time will be in new companies.
"That's why we have to support our small businesses, the vibrant, dynamic businesses that will create wealth in Britain."
The Labour leader will also paraphrase a slogan made famous by Ronald Reagan in his 1980 US presidential bid, telling voters to ask themselves in 2015: "Am I better off now than I was five years ago?"
Miliband will set out Labour plans for a "road map" of constructing a new generation of towns in England in order to solve the housing crisis, which could draw criticism from countryside campaigners.
The Labour leader will accuse David Cameron and George Osborne of "boasting" about fixing the economy, in reference to recent speeches given by the chancellor when he claimed the economy was "turning a corner" and "looking better".
"Too many of the jobs we're creating in this country are just too low-paid, too many of the gains in our economy are just scooped up by a privileged few, including those with big bonuses," Miliband will say. "And too often you are left being charged over the odds.
"They used to say 'a rising tide lifts all boats'. Now the rising tide just seems to lift the yachts."
"You've made the sacrifices. But you've not got the rewards. You were the first one into the recession, but you are the last one out.
Miliband will adapt the frequent phrase used by coalition ministers of the UK competing in a "global race" to warn that the country was in a "race to the bottom".
"David Cameron talks about Britain being in a 'global race'. But what he doesn't tell you is that he thinks the only way Britain can win is for you to lose," he said.
"For the lowest wages, the worst terms and conditions and the fewest rights at work - a race to the bottom. The only way we can win is a race to the top."