Twenty-nine activists were reportedly incarcerated, including six Britons, after Russian military boarded their vessel last week in the Pechora Sea. The group, aboard the Arctic Sunrise, had been attempting to disrupt the drilling of a Gazprom platform. After capture, the activists were shipped to the port of Murmansk where they were taken into custody on suspicion of piracy.
The group is currently awaiting the findings of a Russian investigation, which could take up to two months. If charged and found guilty, they could spend up to ten years in jail. According to Greenpeace UK, the British captives include Peter Willcox, who was captain of the Rainbow Warrior when it was blown up by agents of the French state in 1985, and female campaigner Alex Harris. The Greenpeace crew pictured aboard the Arctic Sunrise
"Greenpeace UK staff and supporters are deeply shocked by the severity of the Russian judge's decision to imprison 23 activists, including Alex Hazel Harris from the UK for two months, Frank Hewetson from the UK for 72 hours, and a freelance photographer," John Sauven, executive director of Greenpeace UK, said.
"Every indication now is that the remaining members of Greenpeace, including a further four Britons, will receive the same two month sentence. The decision is a total over-reaction to a peaceful protest that was drawing attention to the dangers of Russian oil giant Gazprom drilling in the Arctic Ocean.
"Our focus now is on supporting the families of the UK activists being held and galvanising public opinion to bring pressure on the Russian authorities to release all those detained. Nearly half a million people have so far written to Russian embassies around the world. It's important the Russian Government gets the message loud and clear that peaceful protest will not be silenced by intimidation or bullying tactics."
Sauven added: "The decision by the Russian court to only remand UK Greenpeace activist Frank Hewetson to three days should not be interpreted as leniency by the Russian courts. All the indications are that Frank, just like all those who have been sentenced today, will on Sunday face the same severe and totally unjust sentence."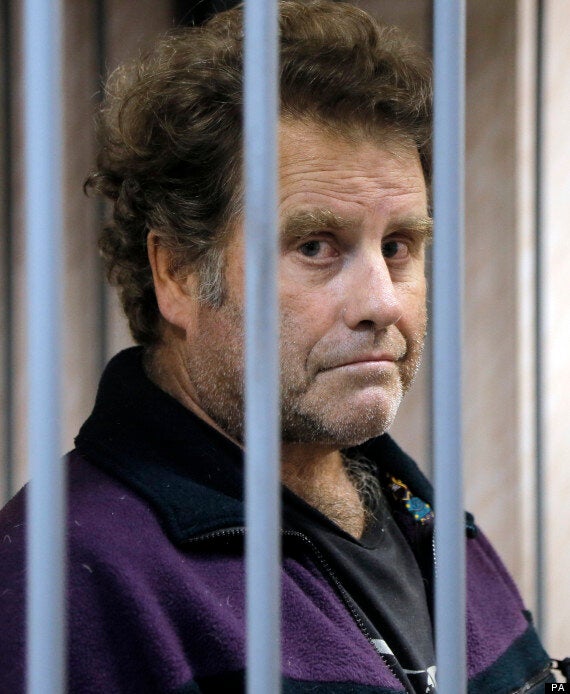 Peter Willcox was captain of the Rainbow Warrior in 1985
More from the Press Association:
Gazprom's plans to start drilling from the Prirazlomnaya platform in the first quarter of 2014 raised the risk of an oil spill in an area that contains three nature reserves protected by Russian law, campaigners said.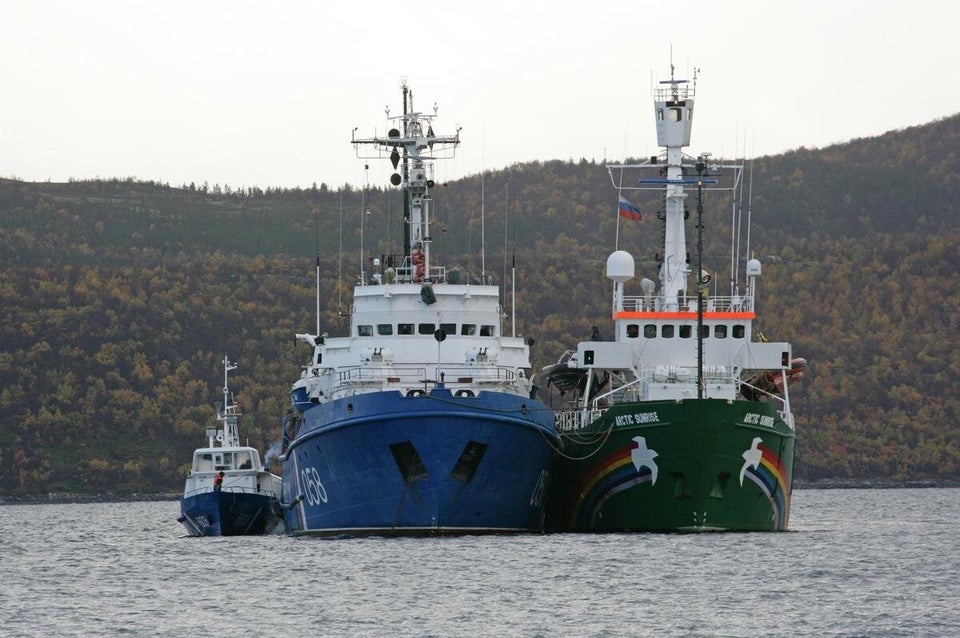 Greenpeace
Related