 George Osborne has responded to warnings that his flagship 'Help to Buy' mortgage guarantee scheme could cause a housing bubble by asking the Bank of England to watch its effect on the property market.
From January, the Help to Buy scheme will provide mortgage guarantees on properties worth up to £600,000. The Bank's Financial Policy Committee will make annual reviews of its effect starting from next September.
Speaking earlier this month, George Osborne remained defiant, saying: "Let's not pretend there's a housing boom." The Chancellor's words came despite house prices in London soaring 10% year-on-year.
Responding to the news, Labour shadow chancellor Ed Balls said: "Instead of waiting a year, the Bank of England should review the details of the second phase of Help to Buy now before it goes ahead.
"For instance, it's totally ill-thought through for George Osborne to decide that a scheme which should be about helping first time buyers will allow taxpayer backed mortgages for homes worth up to £600,000."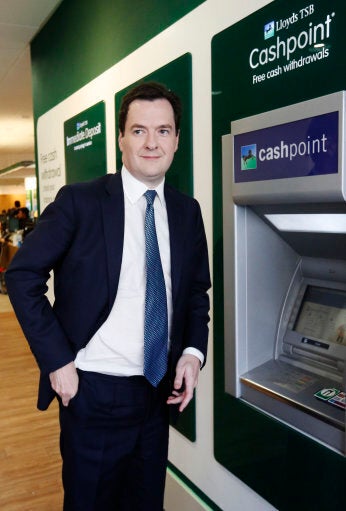 George Osborne: 10 reasons why he's just like us!
Popular in the Community