Amidst the raucous squabbling of politicians and outraged Twitter pundits over the Daily Mail's slur of Ed Miliband's late father, one person has been staying mighty quiet - the paper's editor Paul Dacre.
But despite being doorstepped by journalists from Channel 4, Dacre has remained schtum on the media storm swirling above the paper's offices on Derry Street.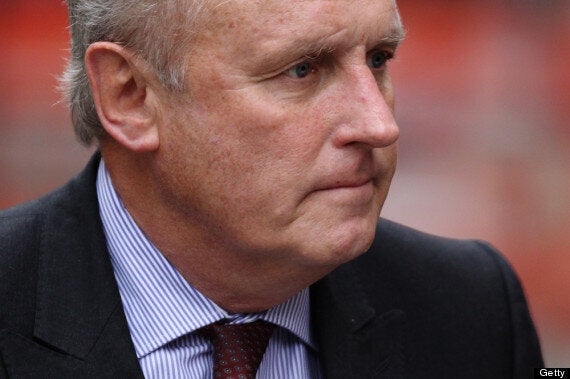 Paul Dacre, editor of The Daily Mail
Now Dacre might be forced to break his silence, after the launch of a petition to put him head-to-head with a man never short of something to say - former Labour spin doctor Alastair Campbell.
Campbell said that Dacre never "allows himself to be subject to the kind of scrutiny and questioning he expects of everyone else. That is why I called him a coward, a bully and a hypocrite..."
"Instead he sent his poor deputy to defend the indefensible in a debate with me on Newsnight. Since then the heads have gone back down below the parapet.
"I've long thought that the Daily Mail under Paul Dacre represents the worst of British values posing as the best. If he believes the opposite, and disagrees that he is a poison in our national life, let him find the courage to debate in public."
The PCC said it had received 384 complaints by 4pm on Wednesday relating to Daily Mail articles about Ed Miliband's father.
"On Sunday, all the people hated by the Daily Mail - that's pretty all of us - are going to turn up at their headquarters, loud and proud about who we are. If you're a woman, a Muslim, LGBT, a nurse, a socialist, a trade union rep, or just someone who doesn't like hatred being pumped into public life every day, turn up.
"This is an upbeat, carnival-type protest, a statement of defiance against bigotry and hatred. So turn up in a good mood, with colourful banners, full of pride about who we all are," the group said.