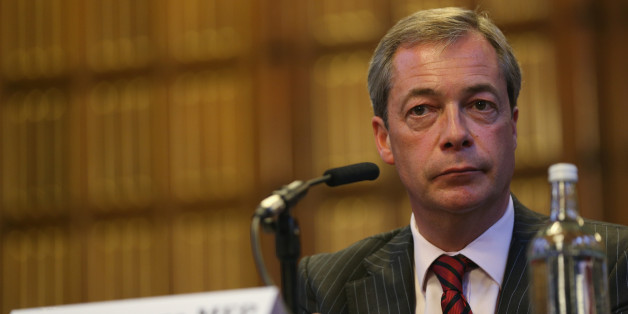 Getty
Nigel Farage should not expect a place in the TV debates when his party has no MPs, the head of Sky News has said.
John Ryley, who has been at the broadcaster for 18 years, wrote in an op-ed for the Times that although Ukip are currently third in the polls, there is no place for the Ukip leader on the platform.
David Cameron has said only leaders with a fighting chance of being prime minister should be involved, though Labour leader Ed Miliband and Liberal Democrat leader Nick Clegg have said they are willing to debate Farage.
"The involvement of its leader, Nigel Farage, could be a deal breaker for the main party leaders and would be unjustified given that his party polled only 3 per cent three years ago and has no MPs," Ryley said.
"UKIP is expected to perform very well in next year's European elections, but for my money it wouldn't qualify its leader to take part in debates ahead of elections to the Westminster Parliament.
"That's not to say his voice shouldn't be heard. As with Alex Salmond and the leaders of other nationalist parties in 2010, there will be plenty of scope for Mr Farage to contribute to the wider coverage around the debates. If UKIP's current healthy position in the opinion polls translates to a strong electoral performance their inclusion in 2020 will have to be seriously discussed."
Ryley said he agreed with the Prime Minister that the scheduling of the TV debates needed to be rethought. "He's remarked in the past that the contests "sucked the life" out of the last campaign and, to an extent, I agree with him.
"For much of April 2010 it seemed that politicians — not to mention Sky, the BBC and ITN — were either preparing for, taking part in, or reacting to one of the three debates. It certainly left little time for the normal diet of morning news conferences and "battle bus'" tours that illuminated previous campaigns."
Ryley proposed three debates at two week intervals beginning in early April, with a "clear seven-day run-in to polling day itself, with the debates behind them and the electorate fully engaged."