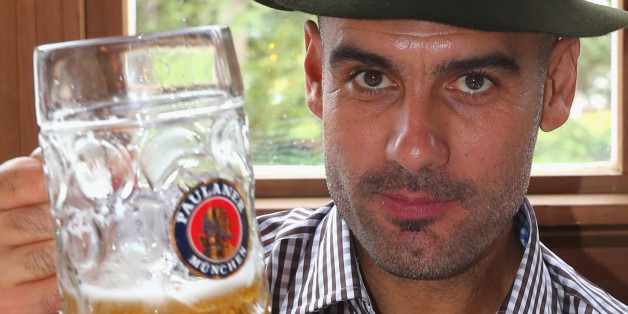 Getty
Bayern Munich may have failed to fully capitalise on Borussia Dortmund's 2-0 loss to Borussia Mönchengladbach at the weekend but it didn't dampen their Oktoberfest celebrations.
After Dortmund conceded two late goals to lose their first league game of the campaign on Saturday, Bayern drew 1-1 at third-place Bayer Leverkusen to edge one point ahead at the top of the Bundesliga.
Toni Kroos gave the champions the lead but Sidney Sam equalised a minute later.
Nevertheless, the squad headed out for beers on Sunday for their annual team bonding at the Bavarian beer festival.
Bayern chairman, Karl-Heinz Rummenigge told the players: "Celebrate freely. Our next game isn't for another two weeks. We can enjoy the beer."