The Lib Dem minister appointed to the Home Office in a shock reshuffle was a star guest on US conspiracy theorist Alex Jones' podcast, telling the shock jock his theory that Dr David Kelly was executed by an Iraqi hit squad - and covered up by MI5.
Nick Clegg's newly-appointed Home Office minister Norman Baker also believes there are "questions" over the death of former Labour foreign secretary Robin Cook.
The former transport minister, who replaced sacked Lib Dem MP Jeremy Browne at the Home Office, wrote a book in 2007 claiming that Kelly, a civil servant and former UN weapons inspector, was murdered for his role in revealing the dodgy Iraq dossier.
He had resigned as a frontbencher for the Lib Dems a year earlier, to concentrate on this pet project - the same year, 2006, that he is reported to have appeared on Jones' conspiracy-based radio show in the United States to discuss Dr David Kelly.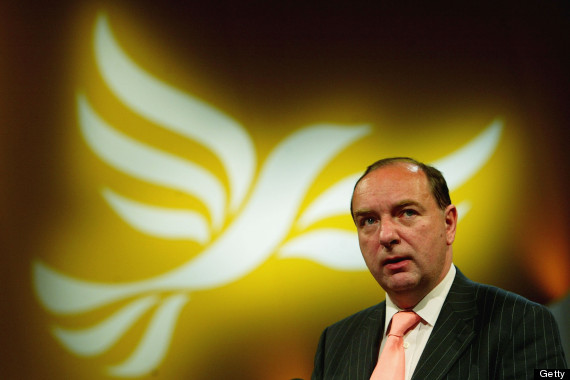 Norman Baker has been promoted to the Home Office
The official report into the death of Kelly concluded that he committed suicide after a row between the BBC and the Government over the "sexed up" dossier on Iraq's supposed weapons of mass destruction.
But Baker said at the time he was "convinced beyond a reasonable doubt that this could not be suicide.
"The medical evidence does not support it and David Kelly's state of mind and personality suggests otherwise.
"It was not an accident so I am left with the conclusion that it is murder."
Dr Kelly's death is not the only one Baker has had suspicions about. He told the Argus in 2007: "Robin Cook [who resigned on the eve of the Iraq war] was on Ministry of Defence land, I believe, when he died and certainly I have doubts over what happened."
A post-mortem revealed that Cook died of hypertensive heart disease.
The MP for Lewes also has a rather colourful hobby, having released pop single Piccadilly Circus with his band The Reform Club.
"London Bridge is falling down / Zombie tourists flock into town / Buying plastic policeman / Japanese banker taking digital pix / A drunk's mad laugh looking for a fix / Singing Rule Britannia," go the lyrics.
Clegg's insane appointment of Norman Baker, the conspiracy theorist re: David Kelly AND Robin Cook, will come under intense scrutiny.

— Louise Mensch (@LouiseMensch) October 7, 2013
Norman Baker at the Home Office. The man who wrote a book about David Kelly being bumped off by the security services. Seriously?

— Dan Hodges (@DPJHodges) October 7, 2013
Norman Baker's first action on entering the Home Office? Requesting his own MI5 file, presumably...

— Tim Shipman (Mail) (@ShippersUnbound) October 7, 2013
Exchanging letters with Browne, Clegg said it was "always very difficult to move colleagues out of government".
"But as you know, I have always been keen that we provide the opportunity for as many in our ranks as possible to contribute their skills to ministerial office during this Parliament so that, just as the Government has benefited from your contribution over the past three years, it can also gain from those of other colleagues in the remaining years of this Parliament," he wrote.
In his response, Browne insisted he remained "supportive of the Government".