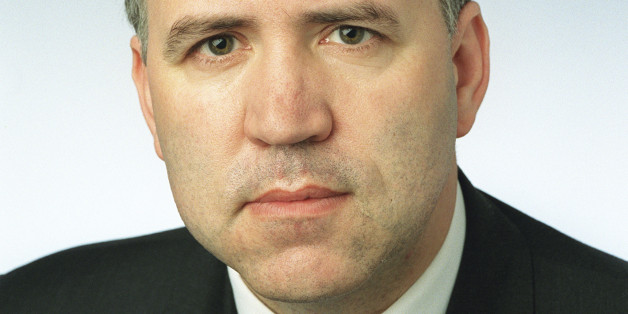 Getty
The ex-wife of a Tory MP who was sacked by David Cameron on Monday has used Twitter to attack the prime minister for his decision.
Robert Syms lost his job as a Conservative whip in the reshuffle, much to the anger of his former wife Fiona-Natasha Syms who said she was "beyond furious".
Fiona-Natasha Syms also said she was "gutted" as Robert was "so brave when I know he is heartbroken" and was "thoroughly decent and not bitter".
She added: "He's a v.loyal boy though and wouldn't dream of causing trouble. Which is why he's so well liked by all sides."
PM just fired father of my kids over the phone. Gave up chairmanship of a cttee to be a whip, worked hard and was widely acknowledged...

— Fiona-Natasha Syms (@fifisyms) October 7, 2013
to be a good whip. He was utterly gracious and took it like a man, I am beyond furious. Loyalty counted for nothing.

— Fiona-Natasha Syms (@fifisyms) October 7, 2013
Despite her anger she joked: "Whoopsy, children have defected to Labour." And suggested if it had been her that had been fired she would be "fixing up drinks" with rebellious Tories including Adam Afriye, Tracey Crouch, Sarah Wollaston, and Jesse Norman.
Luckily for Dave he'll continue to be super loyal. I'd be fixing up drinks with Afriye, Crouch, Wollaston, Norman. No not really.

— Fiona-Natasha Syms (@fifisyms) October 7, 2013
In the reshuffle, Cameron moved his former parliamentary aide Sam Gyimah and backbencher Claire Perry to the Whips Office as Syms departed.
Fiona-Natasha Syms also tweeted what she said was a text message from Cameron's deputy chief of staff Kate Fall, commiserating about Robert being sacked. The tweet has subsequently been deleted.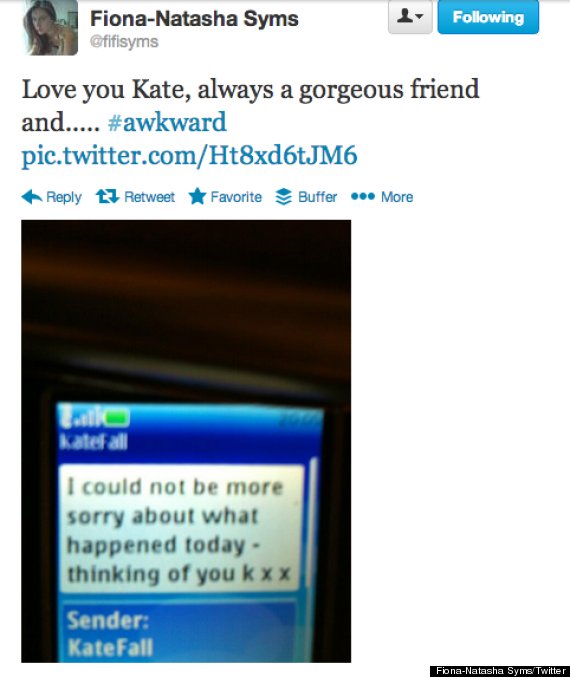 SEE ALSO: Norman Baker, Dr David Kelly Conspiracy Theorist, Moved To Home Office