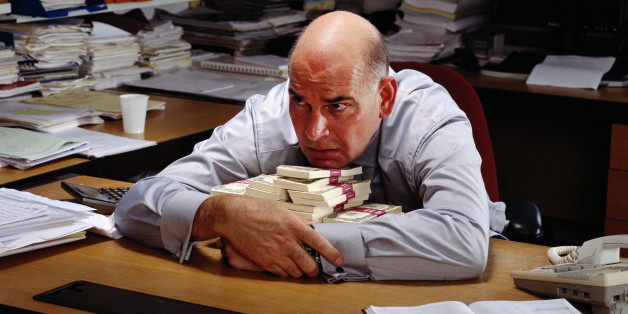 Getty
Tough new powers to strip top bankers of their bonuses at banks that need taxpayer support and to hold them personally accountable for management failures risk violating their human rights, the Bank of England has warned.
Officials said that the proposals would need to be carefully considered in order to comply with European human rights law.
The Bank's concerns about the proposals' legality came in response to the Parliamentary Commission on Banking Standards, which originally called for the tighter banking rules and was set up to investigate banking regulation in the wake of the financial crisis and the Libor interest rate rigging scandal.
The government has indicated that senior banking executives could be subjected to a "reverse burden of proof", requiring them to show they took reasonable steps to stop any rule breaches in the department they managed in order to avoid any disciplinary measures.
See also:
However, the Bank of England warned: "The use of remedial requirements or enforcement action must reinforce the deterrent effect of the new regime without encroaching upon human rights.
"The PRA [the Bank's Prudential Regulation Authority] is considering these questions closely with the Treasury and the Financial Conduct Authority."
The Bank also voiced concerns about proposals to restrict bonuses in state-backed banks, which could affect organisations like Lloyds and the Royal Bank of Scotland. The Bank said: "The PRA will consider how to address this, consistent with European Human Rights provision."
This comes after chancellor George Osborne launched a bid to save RBS from a £471,000-a-year EU annual bonus cap.
Andrew Tyrie, the Tory MP who chaired the Parliamentary commission on banking standards, warned that the proposals needed to be "translated into action" and implemented in full.
"Banks are not the only institutions to have suffered from serious lapses. So did regulators," he said.
"The vigour with which the new regulators embrace the Banking Commission's proposals – which give them new powers as well as new responsibilities – will be a litmus test of the extent to which they are putting these lapses right."