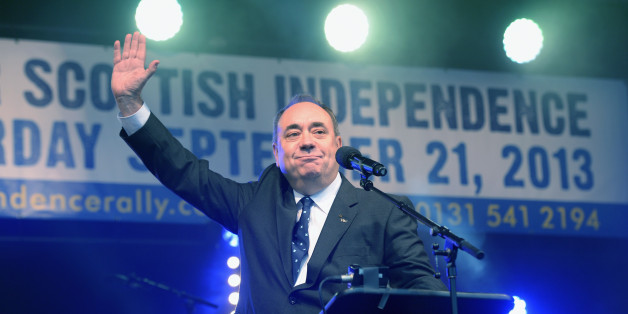 Getty
Alex Salmond has been "insultingly vague" about how Scotland's military would look if it gains independence next year, according to British defence secretary Philip Hammond.
The Tory minister launched his attack as an analysis by the Ministry of Defence suggested that 12,000 defence jobs and contracts would be jeopardized by Scottish independence due to their reliance on MoD spending plans.
An independent Scotland would effectively be regarded as a foreign country by the UK, while EU rules allow the UK to bar any foreign firms from bidding on defence contracts with national security implications, Hammond said.
Scotland's veterans minister Keith Brown challenged Hammond to a public debate on defence spending.
He said: "If Mr Hammond is so confident about his position, he should have the courage to face me in a debate, so that the Scottish public can discover the truth about how Westminster is underfunding Scotland's armed forces."
Hammond said: "The Scottish people deserve to know what the impact of independence would be on the jobs and livelihoods of the many thousands of people in Scotland that are employed in the UK armed forces or in the defence industry that equips and supports them.
"Instead of coming forward with detailed, costed and credible proposals to fulfil that first duty of government, the SNP have been risibly silent on the issue."