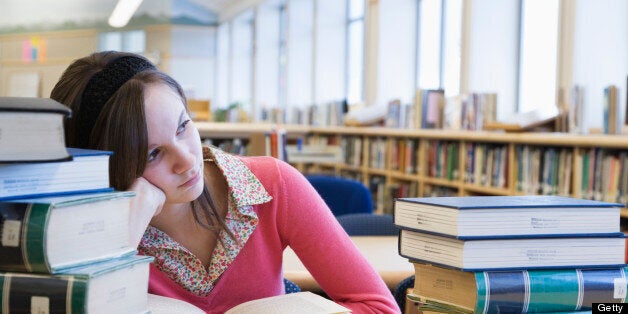 Hundreds of students have been prevented from graduating because they have not paid their university library fines, an investigation has revealed.
Strathclyde University and University of the West of Scotland (UWS) are among the universities who held back their students as punishment for not coughing up money for overdue text books. Between them, the institutions prevented 562 students from graduating.
A spokesman for Strathclyde University said: "Regulations around graduation exist to ensure all students are treated equally," while UWS added: "As is outlined in the university's Terms and Conditions, which are available to view online, students who are in debt to UWS may, in extreme cases, be prevented from graduating."
Gordon Maloney, president of the National Union of Students Scotland branch, said the union had alerted the Office of Fair Trading and welcomed an investigation.
"It is entirely unacceptable that UWS or any other university in Scotland should prevent students from graduating due to unpaid library fines," he said. "Students who owe money for overdue library books or other non-academic debt should certainly pay off the money they owe, but preventing these students from receiving their degrees, which they have worked long hours to obtain, lacks any sense of proportionally.
"Universities that prevent students with overdue library fines from obtaining their degree, or enrolling in another year of study, are imposing a harsher sanction on students than banks would over similar debts."
The student paper's investigation also found Scotland's universities had amassed more than £3.8m in library fines over the past four years.