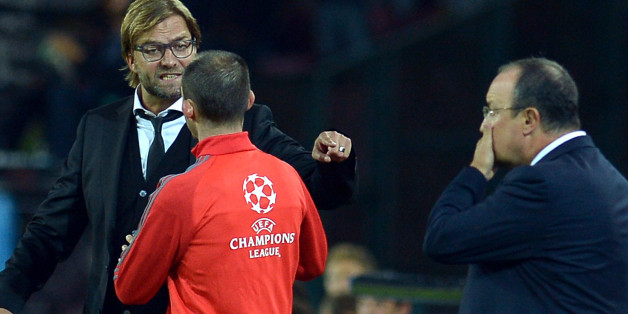 Getty
Borussia Dortmund coach Jürgen Klopp will not to appeal a two-game touchline ban sanctioned by UEFA for his behaviour towards the fourth official during their opening Champions League defeat to Napoli.
Klopp, who has already sat out the 3-0 defeat of Marseille and will also follow his side's trip to Arsenal later this month from the stands, says he will reluctantly accept the decision and move on.
"My main motive is that I would not like to give the impression that I am trivialising my misbehaviour or wanting to divert attention from it," he said.
"I stand up to my responsibility and accept this decision, as hard as it may be."
Once again, assistant coach Željko Buvač will give the orders from the bench at the Emirates Stadium and Klopp has every faith in him.
"I trust Željko and his work," Klopp said in a press release. "He is the best coach I have ever known in my life."
Klopp admitted he had been able to follow the win against Marseille better from his superior vantage point.