SEE ALSO: Cannibal Cult Leader 'Black Jesus', Hacked To Death In Papua New Guinea
The father of a three-year-old girl has been arrested after police say he bit her death and then drank her blood.
The man, identified as Rex Eric, was spotted attacking his daughter by two boys climbing a coconut tree in the Morobe Province of Papua New Guinea. The boys fled and raised the alarm.
"He was just laughing at the boys and continued eating the flesh and sucking the blood", councillor John Kenny told the Papua New Guinea Post Courier.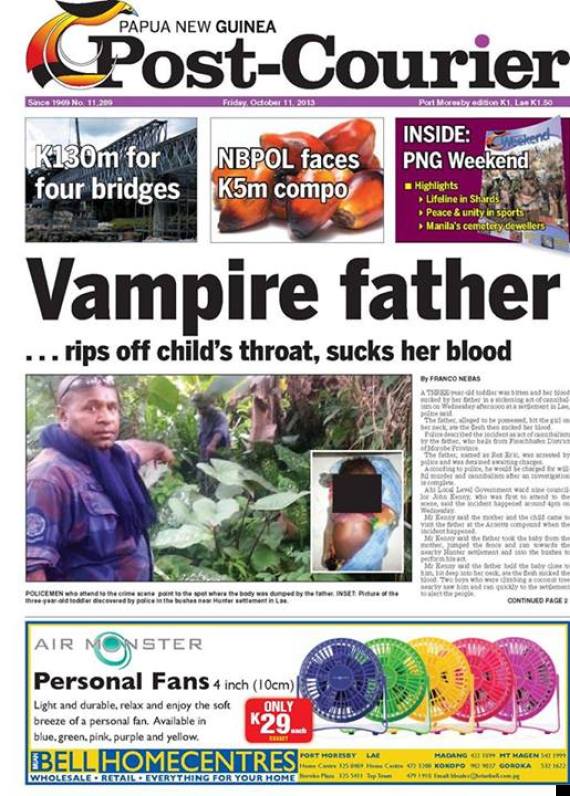 The paper adds Eric has been detained by police and could face charges of murder and cannibalism after an investigation is completed.
Violent crime and allegations of witchcraft and cannibalism are rife in Papua New Guinea, where the government earlier this year voted to revive the death penalty.
Last year police arrested dozens of people allegedly linked to a cannibal cult accused of killing at least seven people, eating their brains raw and making soup from their penises, AFP reports.
It also cites a case from 2011 in which a man was reportedly found eating his screaming, newborn son during a sorcery initiation ceremony.