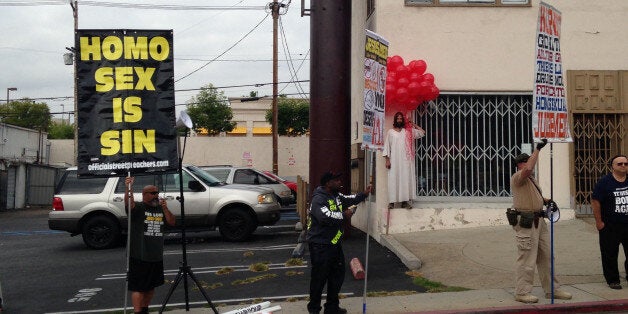 Jesus of Nazareth (or at least a man dressed as such) unexpectedly appeared on Sunday to take part in LA's annual Aids Walk rally, which was being protested by anti-gay activists.
The Walk, which has been held every year since 1984, aims to raise money to help treat the disease, however a group of anti-gay demonstrators turned up holding signs that read "Homo Sex Is Sin and "Warning: Sodomites, fags, dykes, homos, fairies, lesbos, queers, fudge packers, muff divers, perverts... Hell Awaits You."
Fortunately, the bearded Nazarene, latter identified as impersonator Kevin Lee Light, materialised in full tunic holding a bunch of red balloons, challenging the protesters by standing aside them on the road.
Hats off to Brody Brown for snapping these pictures: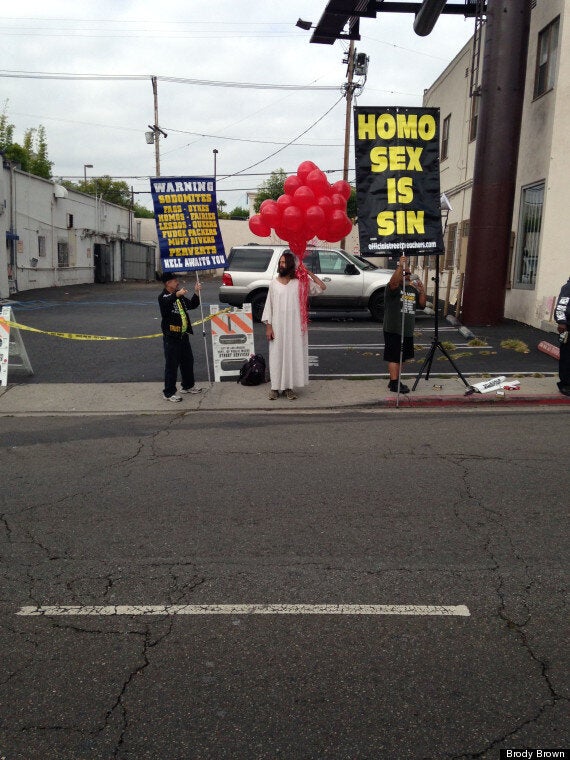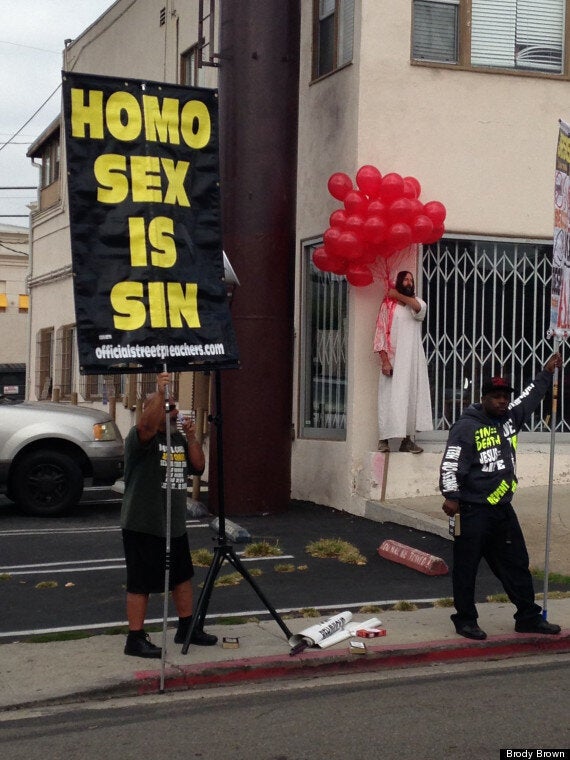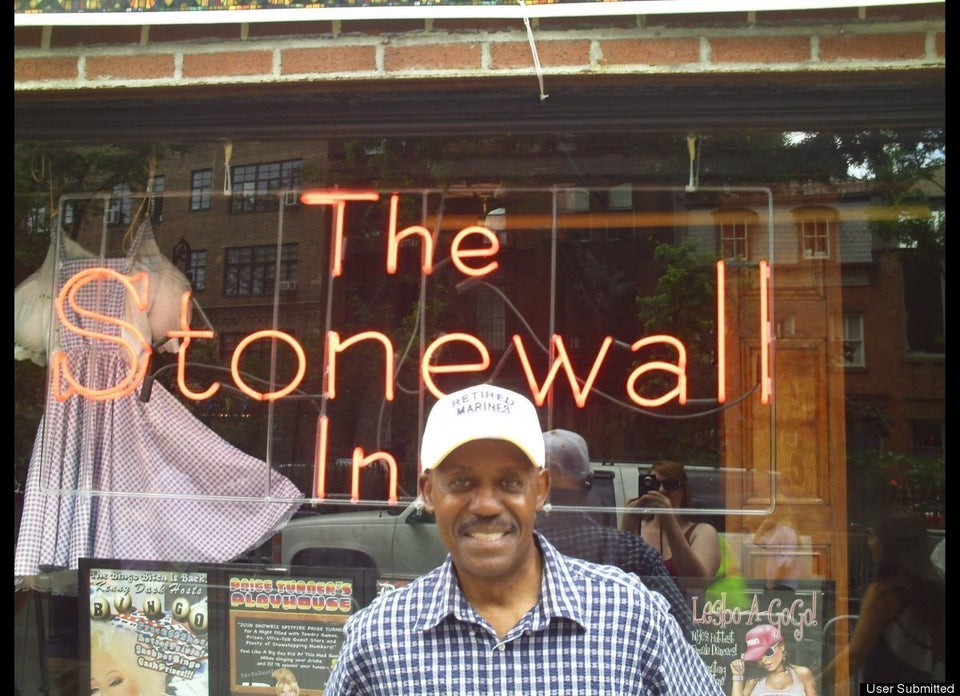 Gay Pride Around The World
Related