 The businesswoman, star of Dragons' Den, built up a leisure and retail business empire and is now worth over £40 million and manages 19 businesses.
Meaden gave HuffPost UK her tips for entrepreneurs looking to start up their own business and also pulled back the curtain on how she's finding Strictly Come Dancing.
So Deborah, is the Strictly ballroom much harder than the business boardroom?
I am much more comfortable in the business world. Coming to the Local Business Accelerator Awards is the only time in the last few weeks when I felt back in my spiritual home after spending my life in this totally strange, surreal and fabulous world of Strictly.
Would your dance partner Robin Windsor have a good business brain?
He's very smart. He can do things that I can't do. Robin would have a lot of things to bring to certain areas because he is smart.
What sort of position would you hire Robin for in business?
It'd probably be in a dance related business. He could work in many other fields too, like human resources.
He is teaching me and I am learning from him and in that learning I am learning quite a bit about myself.
What have you learned about yourself?
I've realized I'm very much the leader. I'm invested in 19 businesses, they all have their own chief executives so by the time an issue comes to me, it's generally a big issue.
When I walk into that dance room, I'm an absolute novice and it's a salutary lesson for businesspeople to remember what it's like to be completely out of your depth.
What I've learned since starting in Strictly is to cut people a bit more slack. I'm talking about people who are starting their business, not pitching on Dragons Den – as they should know their territory!
I'll tell you something, in my second dance I did when I marched over the floor to [Strictly judge] Craig Revel-Horwood, I got a text from one of my managers and he said to me "Everybody else thinks you're acting but I remember that walk from whenever you used to park your car and stride out like that, we all used to say someone was in trouble!"
Craig is the dancing equivalent of me. He tells the truth whether people like ir or not.
Any backstage Strictly gossip?
The really boring thing about Strictly is all the celebs are getting on like we've been together forever. We all see each other on a Friday or Saturday and it's just so nice to see everybody.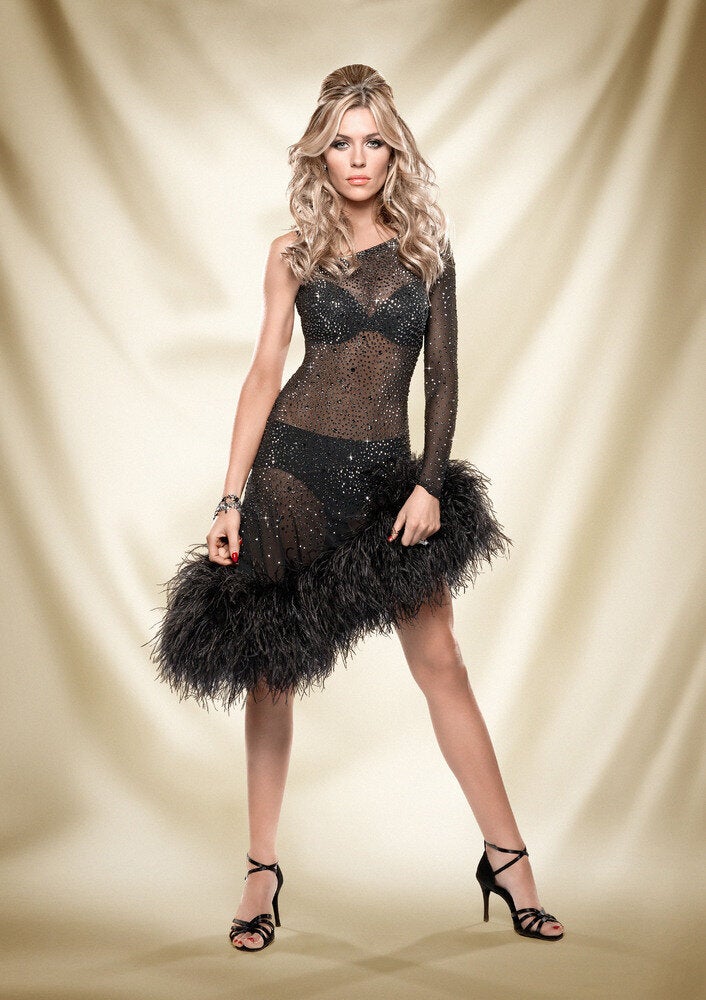 Strictly Come Dancing line up
Onto business, do you have any tips for people looking to start out?
One of the very interesting things I find is when people start up businesses is they ask 'how are we going to make it? Is there a market?' and all of those things, but they don't work out how they're going to tell people about it.
It's very easy to not take the first step, there's loads of people who come up and get stuck thinking what do I do first and I say 'you know what? Do something!'
Doing something doesn't guarantee success. It may not work but it turns nothing into something.
What if they dream up a bad business, as you'd have seen on Dragons Den?
To be honest, you cannot teach how to do it. You can teach many elements of business, you can teach them how to do certain things. But having good judgement and understanding your market and knowing how to get it to market requires experience,
Do you feel the UK has recovered from the economic dowturn?
We're coming out of it, my sense is that people are still very cautious. There is still caution and I always advise people to consider the market. You can't be overcautious.
I think Dragons' Den inspires more people and every single person that comes into the Den that I've spoken to whether they've got investment or not says 'I'm glad I did that and I learned, thank you'.
Business is tough. You have to be able to deal with difficult and tough situations. I know it distils a pitch and puts it into a very short period of time.
Do you want to watch seven hours of loads of questions? It'd be as dull as ditchwater. I'm sorry but the viewer is not going to watch that and they don't need to know every single word, they want the essence of the pitch!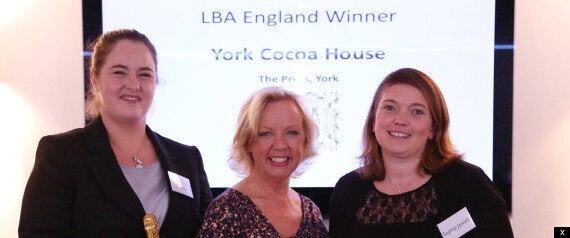 Deborah Meaden at the LBA Final with the York Cocoa House team