Female students have been warned to stay alert after a masked man followed several women, and attempted to attack one late at night.
There have been four separate reports of the sinister figure within the past week, prompting Kent Police and Canterbury Christ Church University (CCCU) to issue advice to young women.
Patrols by uniformed and plain-clothes officers have been stepped up around the university and Canterbury city centre in the evenings, following the attempted attack.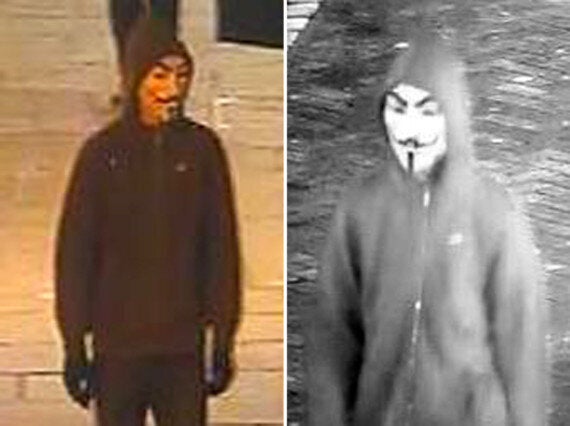 CCTV stills of the masked man
One woman reported seeing a man in a mask from the film "Saw" loitering in the St Martin's Hills area. Another woman, who left the student union alone was grabbed by a man in a white Guy Fawkes mask, similar to the ones in the V for Vendetta film.
The man is described as white, 5ft 11 inches tall, of skinny build, wearing a black hooded top, dark jeans and a white mask.
Inspector Gordon Etheridge from Canterbury's Neighbourhood Policing team said: "We are working closely with Canterbury Christchurch University and the local community to investigate and raise awareness of these incidents and to provide personal safety advice to students, particularly women.
"Incidents of this nature can cause a great deal of alarm but and we have a number of extra officers on patrol in the city in both uniform and plain-clothes to provide reassurance and to deal with any suspicious incidents."
The university is encouraging students to follow the personal safety guidance issued by police.
If you have any information about these incidents call the investigation team on 01227 868278.