The family of the first Arab ever to be honoured by Israel for his heroic actions during the Holocaust has said they are not interested in accepting the award.
Egyptian doctor, Mohamed Helmy, lived in Berlin during WWII and hid a Jewish family from Nazi authorities, despite being interrogated on a number of occasions.
Last month Israel's Yad Vashem Holocaust Memorial announced it would posthumously name Helmy as a Righteous Among the Nations, the same honour bestowed upon Oskar Schindler.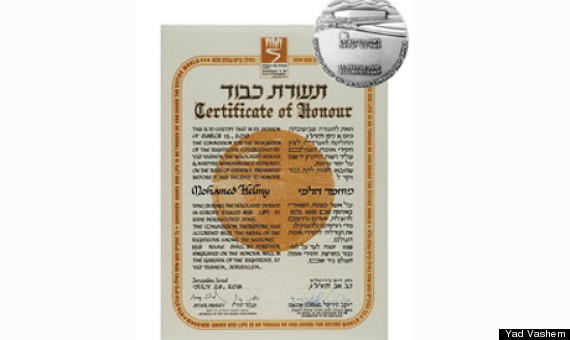 Helmy's award
It is the highest honour given to non-Jews for actions during the Holocaust.
But Helmy's family speaking to the Associated Press said they would be refusing the award because it was granted by Israel.
Mervat Hassan, the wife of Helmy's great-nephew, said: "If any other country offered to honour Helmy, we would have been happy with it.
TOP STORIES THIS WEEK
"Helmy was not picking a certain nationality, race or religion to help. He treated patients regardless of who they were."
She added: "I respect Judaism as a religion and I respect Jews. Islam recognises Judaism as a heavenly religion."
A spokesperson for the Yad Vashem Holocaust Memorial expressed disappointment at the decision.
They said: "We regret that political sentiment seems to have overcome the human aspect and hope one day that the latter will prevail."
Helmy helped 21-year-old Anna Boros Gutman and her family.
After the war, Gutman wrote, "The Gestapo knew that Dr. Helmy was our family physician, and they knew that he owned a cabin in Berlin-Buch.
"He managed to evade all their interrogations… he would bring me to friends where I would stay for several days, introducing me as his cousin from Dresden. When the danger would pass, I would return to his cabin.
"Dr. Helmy did everything for me out of the generosity of his heart and I will be grateful to him for eternity."
Helmy died in 1982 aged 81.