Egyptian doctor, Mohamed Helmy, lived in Berlin during WWII and hid a Jewish family from Nazi authorities, despite being interrogated on a number of occasions.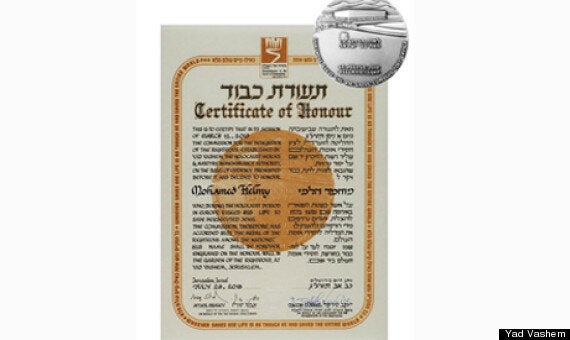 It is the highest honour given to non-Jews for actions during the Holocaust.
Mervat Hassan, the wife of Helmy's great-nephew, said: "If any other country offered to honour Helmy, we would have been happy with it.
"Helmy was not picking a certain nationality, race or religion to help. He treated patients regardless of who they were."
She added: "I respect Judaism as a religion and I respect Jews. Islam recognises Judaism as a heavenly religion."
A spokesperson for the Yad Vashem Holocaust Memorial expressed disappointment at the decision.
They said: "We regret that political sentiment seems to have overcome the human aspect and hope one day that the latter will prevail."
Helmy helped 21-year-old Anna Boros Gutman and her family.
After the war, Gutman wrote, "The Gestapo knew that Dr. Helmy was our family physician, and they knew that he owned a cabin in Berlin-Buch.
"He managed to evade all their interrogations… he would bring me to friends where I would stay for several days, introducing me as his cousin from Dresden. When the danger would pass, I would return to his cabin.
"Dr. Helmy did everything for me out of the generosity of his heart and I will be grateful to him for eternity."
Helmy died in 1982 aged 81.