Twenty-one people were set alight in Cleveland on Saturday night in an attempt to break the world record for the "most people performing full body burns".
They weren't even professionals but local volunteers, according to the The Plain Dealer.
One woman, Kathy Simone, set her husband on fire.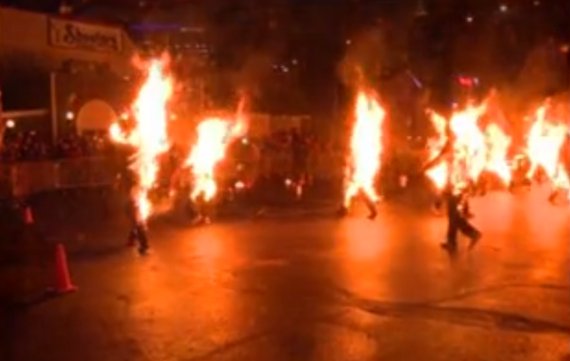 Blazing Squad
She said: "It was a little gratifying.
"Not really. To pour the (lighter) fluid all over and then to light it was pretty scary."
Organiser, Ohio stuntman Ted Batchelor, said: "It's all about bringing positives to Cleveland, and if we have to set ourselves on fire to do it, then so be it."
The event also raised money for the Cleveland Food Bank and a charity to help impoverished families in South Africa.
TOP STORIES TODAY