We've all been there, that heart-sinking moment after you've pressed 'send' and you spot a glaring typo.
But when you are talking about the importance of literacy, it's probably best to make sure you've spelt everything correctly.
The education minister was left blushing this morning after she mistakenly spelt imperative incorrectly when discussing the latest OECD report, which showed the UK is facing rather dire stats with regard to education levels.
After spotting her error, the MP for South West Norfolk good naturedly joked: "I think I have just demonstrated need for improvement."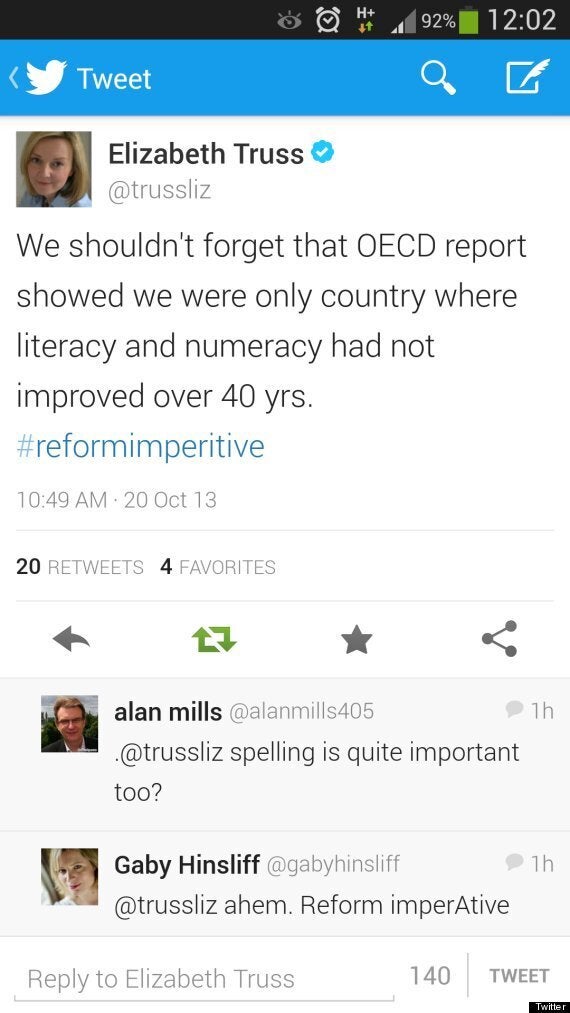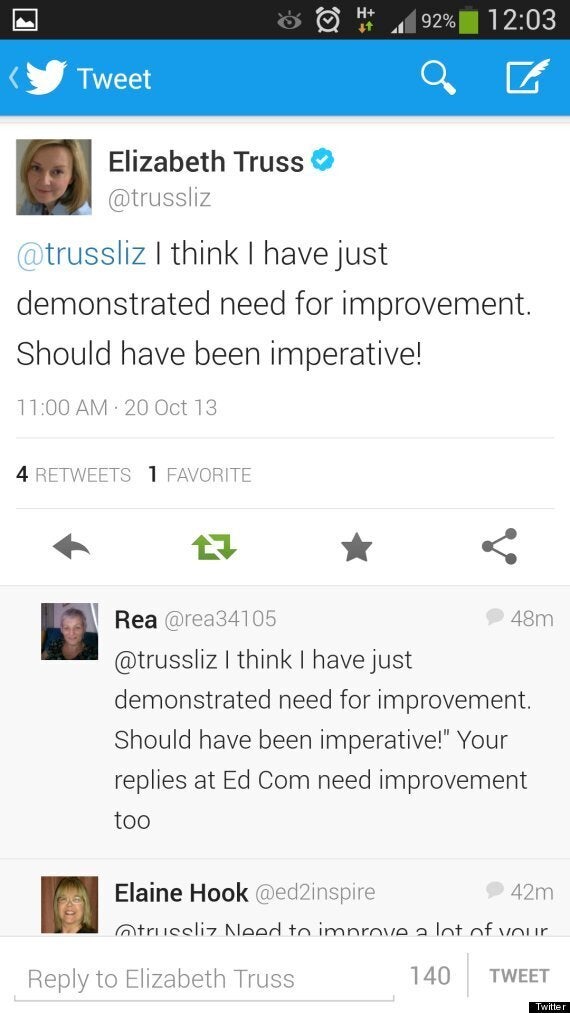 But not before eagle-eyed Twitter users noticed her mistake: