A giant purple sculpture depicting a hand giving the finger has been floated past the residence of the Czech Republic president, Milos Zeman.
Artist David Cerny - who has a reputation for mocking politicians - is responsible for the artwork on the River Vltava.
He has said little about it instead insisting it speaks for itself, reports the BBC.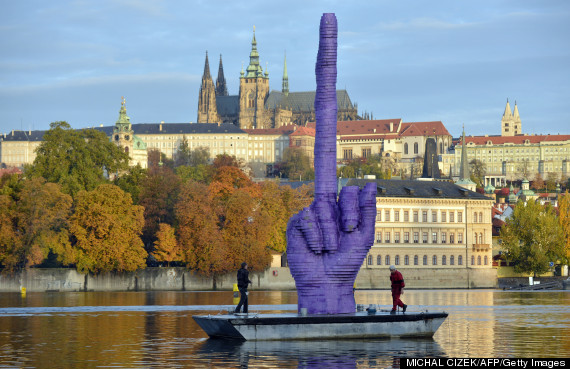 This could work on the Thames...
Cerny is known for his anti-communist stance. David Cerny
Zeman is supporting a plan by the left-leaning Social Democrats to form a minority government a move that has the tacit support from the country's Communist Party.
One thing is for certain - it will definitely be visible from Prague Castle where the president sits.
Last year Cerny came to London and showed off his rather impressive bus (see video below)...
TOP STORIES TODAY