A man with a hatred of "non-whites" has admitted murdering a grandfather who was on his way home from a mosque.
Ukranian student Pavlo Lapshyn also plotted a series of nail bomb attacks near mosques in the West Midlands.
The self-confessed racist had only just arrived in the UK after winning a work placement competition when he killed 82-year-old Mohammed Saleem as he walked home from a mosque in Birmingham in April.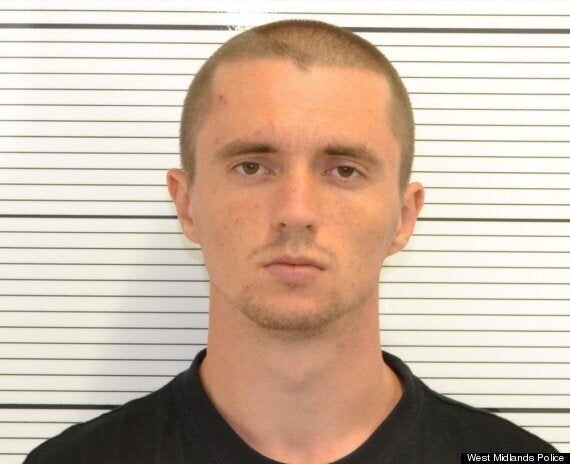 Lapshyn had arrived in the UK days earlier
Lapshyn, 25, a postgraduate student from Dnipropetrovsk, in Ukraine, appeared at the Old Bailey on Monday and pleaded guilty to the murder.
He also admitted causing an explosion on July 12 near the Kanzal Iman mosque in Tipton, and engaging in conduct in preparation of terrorist acts between April 24 and July 18 this year.
This included planting bombs near mosques in Walsall and Wolverhampton, researching locations to plant bombs and buying chemicals on the internet to make explosives.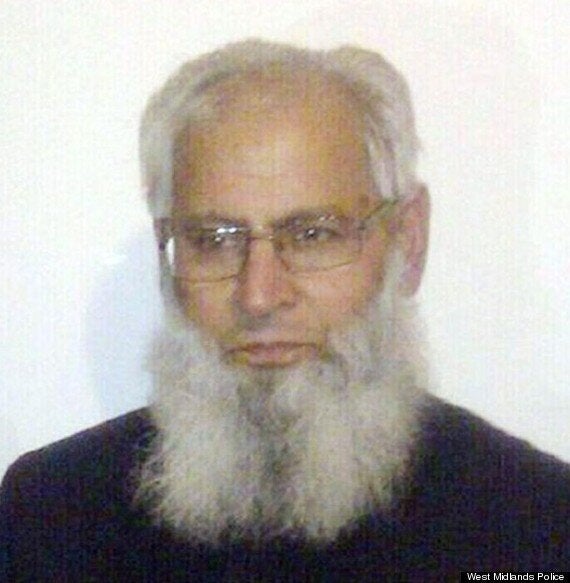 Mr Saleem was returning home from evening prayers
Lapshyn will be sentenced on Friday.
The Ukrainian was in the UK on a sponsored work placement at a software firm in the Small Heath area of Birmingham when he was arrested on suspicion of Mr Saleem's murder nearby on July 20.
The pensioner and father of seven was stabbed three times yards from his house as he walked home alone after worship, on April 29, prompting an outpouring of grief from the community.
While Lapshyn remained at large, he plotted the planting of devices near three mosques as part of a campaign he said was motivated by racial hatred.
No one was injured by any of the explosions.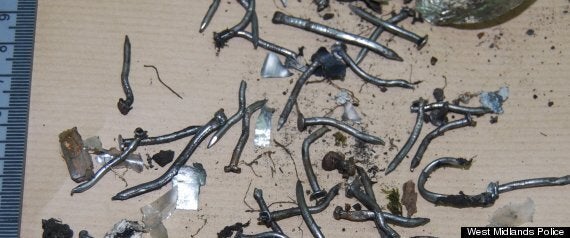 Nails recovered from near the scene of one of the explosions
Detective Superintendent Shaun Edwards, from the West Midlands Counter Terrorism Unit, said: "We found part-made devices in Lapshyn's room plus chemicals and bomb-making equipment, so it is clear he planned to place further devices with the intention of killing or maiming innocent members of the public.
"All three of the devices he detonated were powerful but his final attack in Tipton was the first to feature shrapnel and nails. He placed this near the mosque's car park with the intention of hitting worshippers as they arrived for prayers.
Thankfully the service had been put back an hour so the mosque was largely deserted when the bomb went off.
"In interview Lapshyn stressed he was acting alone, not part of a wider cell or influenced by any group, and was keen to take credit for masterminding and carrying out the attacks. Our work is ongoing with Ukrainian authorities to understand more about his background and we have officers in Ukraine probing his history."