A 20-year-old woman who miraculously survived an attack in which she was stabbed 95 times has been found dismembered in a Colombian river.
Diana Ximena Castañeda Lozano's remains were found in a sack in the Cauca River, in Valle del Cauca, El Pais reported.
Lozan, a student, had spent three months in hospital following the frenzied attack in March, which occurred after she agreed to meet two young men, (later identified by her as Santiago and Camilo) whom she had encountered on a social networking site.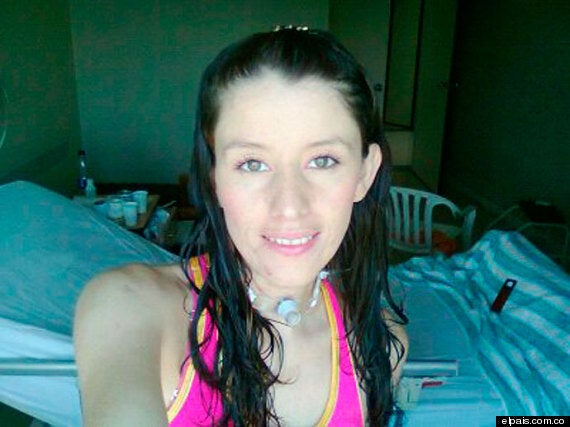 Diana Ximena Castañeda Lozano's dismembered remains were found in a sack in Friday
She filed a complaint, identifying her alleged attackers and an attempted murder probe was opened.
Still in recovery, Lozana, who was last spotted outside hospital, went missing on 8 September.
One of the alleged attackers, Santiago Alexander Betancourth Piedrahita, was arrested on 26 September and is being held at Ansermanuevo prison.
"The justice department did nothing, those guys walked around town without anyone doing anything to make them answer for what they did to my daughter."