Police have appealed for help to trace a couple went up and down in a lift... and up, and down, and up and down and up...
That's right folks, they had sex inside a lift at a busy railway station.
British Transport Police has released CCTV footage of a slightly smug-looking man and woman who officers wish to speak to in connection with the incident.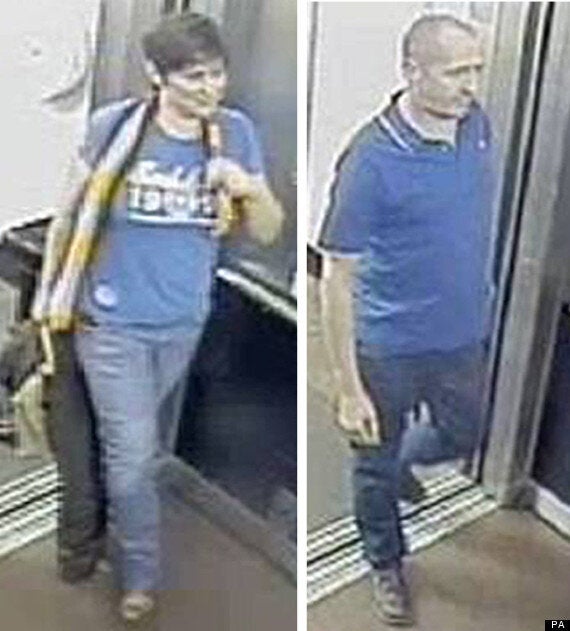 The newest members of the barely-three-metres-high club
The multi-floor sexual encounter happened in Shrewsbury on Saturday September 28.
Appealing for information about the offence, Pc Kirk Smith said: "A man and a woman were seen to enter the lift, which connects the station's main subway and ticket barriers to platforms 4 through to 7.
"They remained in the lift for more than ten minutes and, during this time, the woman performed an indecent act on the man.
"This is particularly concerning, as the station was very busy at the time and other passengers could have entered the lift at any time."
The officer added: "We have conducted a number of enquiries and isolated CCTV images of a man and woman we believe may have important information in relation to this incident.
"If you recognise either individual, or have any information that could assist the investigation, I would urge you to contact police."
Anyone with information should contact British Transport Police on 0800 40 50 40.