An outbreak of venomous false widow spiders has caused a school close its doors for fumigation.
The academy, which is a mixed school for 11-16-year-olds will be closed on Wednesday 23 October and will reopen the following day.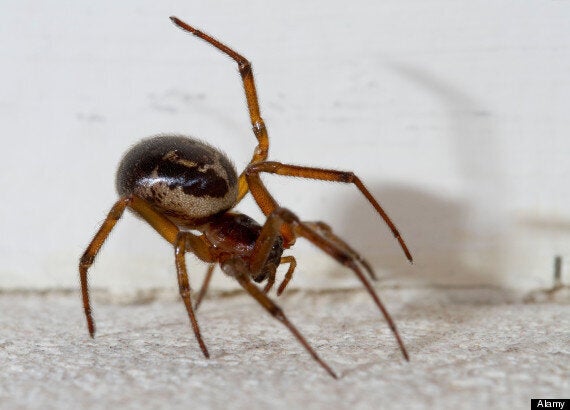 Six species of false widow spider have been recorded in the UK
The letter explains "an issue" with false widow spiders was discovered in the school's ICT block, prompting its closure on Tuesday.
During investigations "there have been further 'false widow' spiders identified in other areas of the academy," it revealed.
It adds: "The Health and Safety unit and pest control feel that we have dealt with the matter quickly and efficiently and taken appropriate early action. There have been no reports of anyone being bitten by the 'false widow' spiders at the academy but if you have any concerns please seek medical advice."
The spiders - Steodata nobilis - are related to the black widow, but do not have the distinctive red spot on their backs. They make similar "tangle" webs, which are full of eggs, making it likely for many spiders to be in the same small area.
Unlike the black widow, the false widow spider is known to live in Britain and tends to populate the coastal areas of southern England and London.
According to Stuart Hine of the Natural History Museum's (NHM) Insect Information Service, no one has ever died of a spider bite in Britain and the number of reported bites from spiders in general is minimal.
The false widow is amongst only a dozen or so of the UK's 650 species of spider that are capable of biting humans.
According to the NHM, reports from people believed to have been bitten by the false widow describe varying levels of burning, discomfort or numbness and associated swelling in the area surrounding the bite. Symptoms usually disappear within one to three days, though some have experienced severe reactions to the arachnid's venom.