What an unusual three months we have ahead as seven former News of the World employees, including two former editors, both associates of the current British prime minister, stand trial at the Old Bailey on charges relating to phone hacking.
Andy Coulson and Rebekah Brooks – one, David Cameron's former hand-picked spin doctor, the other, a member of the PM's Chipping Norton set - are the most high profile of Rupert Murdoch's former acolytes to be invited to stand in the famous old dock, charged with a raft of offences, some that carry a heavy custodial sentence.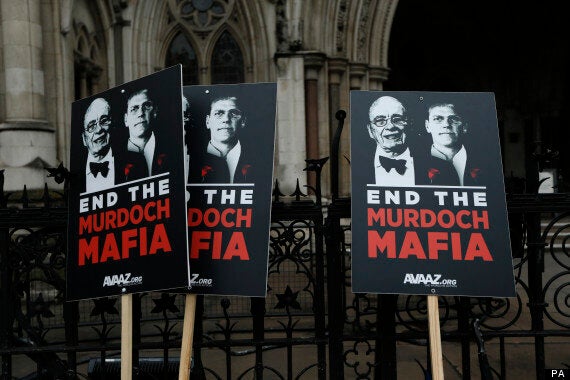 Protesters outside the Leveson Inquiry demanding an end to the 'Murdoch Mafia'
Alongside Brooks and Coulson, the now defunct newspaper's other fallen grandees called to stand trial on Monday include managing editor Stuart Kuttner, the former head of news Ian Edmondson, the head of security for News International Mark Hanna, the newspaper's former royal editor Clive Goodman and the perhaps not quite so grand Cheryl Carter, Brooks' former secretary, and Brooks' husband, Charlie.
Yet next week's showpiece is only the start with 20 journalists facing trial over the forthcoming months, following exhaustive police investigations that have led to more than 60 industry arrests, and not all from the News International stable.
And further political intrigue is assured with David Cameron's close association with Brooks and Coulson certain to afford the prime minister's opponents, both within and outside his Conservative Party, the opportunity to make hay at Downing Street's expense. As Peter Oborne succinctly put it in a recent piece for the Telegraph, "the phone-hacking trial will be dream territory for the PM's rivals".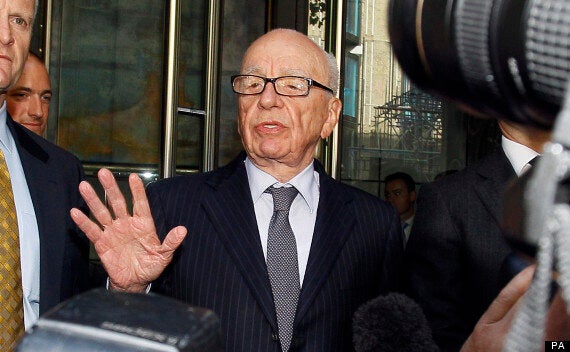 Murdoch contrite after meeting with Milly Dowler's parents in 2011
And then of course there's Murdoch, the ageing proprietor whose once iron grip over Britain's media landscape is now as shaky as his grip of Twitter, yet whose mere association with the trial will pull in reporters from around the globe.
So from a murdered schoolgirl to a global media mogul, by way of the highest levels of government and the British police, this is the scandal that will be talked about for decades. And with worldwide media attention certain to focus on the events at London's famous old court, the trial could to provide a similarly astonishing denouement to one of the most shocking episodes in recent British public life.
Here are the main players heading to the Old Bailey: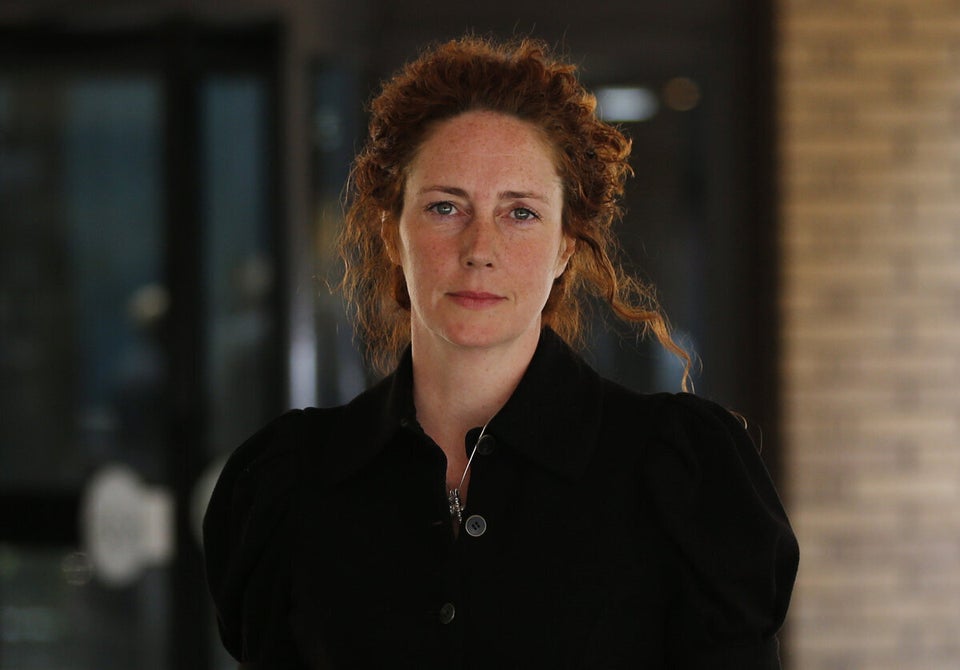 News Of The World Trial
Popular in the Community