Samantha Lewthwaite, the so-called 'White Widow', penned a dubious ditty to Osama Bin Laden, it has emerged.
Kenyan police found the poem, littered with spelling errors and poor grammar, amongst downloads of fitness guides and videos, a body-building manual and instructions for making bombs and chemical weapons, Sky News reported.
Stored on her computer were numerous pouting selfies, some in her hijab, others with her hair uncovered. One website she visited described how to style your hair like Taylor Swift.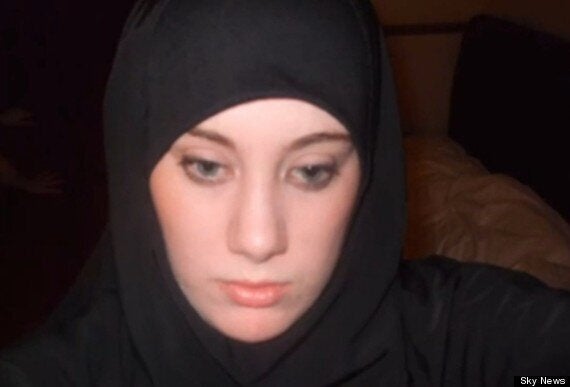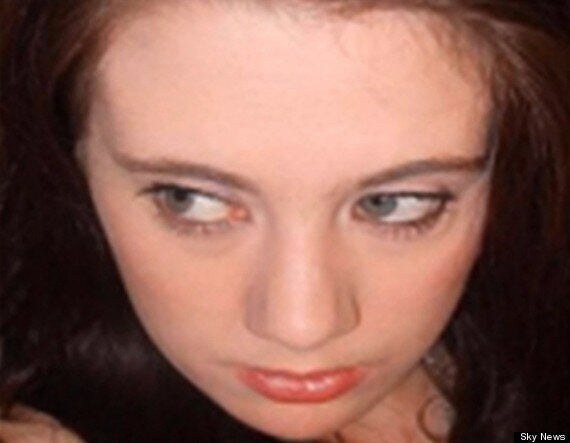 Samantha Lewthwaite, the so-called 'White Widow, posted pouting selfies on her laptop, with and without her hijab'
Police are now sifting through 2,000 files found on the harddrive of her laptop and on a flash drive, found at an address in Nairobi which unemployed Lewthwaite rented for £500 a month.
Lewthwaite converted to Islam at the age of 15 and was married to London bomber Jermaine Lindsay in 2002, before he blew himself up in July 2005.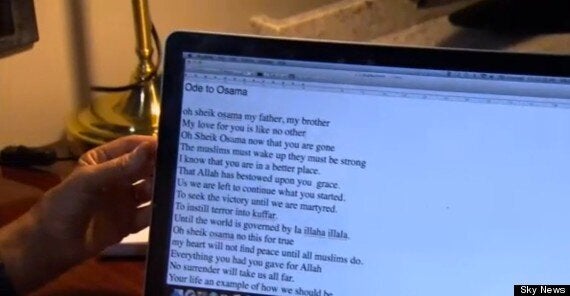 The Ode to Osama on the computer of Samatha Lewthwaite
Lewthwaite, 29, who has been linked to Somali terror group Al Shabaab, has four children. It emerged last year that she had fled Britain for east Africa.
Extracts from the White Widow's Ode to Osama

Oh sheik Osama my father, my brother,

My love for you is like no other.

Oh Sheik Osama now that you are gone,

The Muslims must wake up they must be strong.

I know that you are in a better place

That Allah has bestowed upon you grace

Us we are left to continue what you started.

As for our enemies our words will be less

To install terror into kuffar

Until the world is governed by la illaha illala

Oh sheikh Osama, no [sic] this for true

My heart will not find peace until all Muslims do.

Oh Muslims listen to our beloved sheik's words,

Let not his struggle and efforts go unheard,

Revive what he started and strive to success,

Then maybe we can be raised with the best

"You picked the wrong army to contest.

Al Qaeda are stronger and fiercer than ever.

Their (sic) was no victory for you Mr Obama

The honour is his on martyred Osama!!!!!!!!!!!!!!!!
Lewthwaite, originally from Aylesbury, Buckinghamshire, became the focus of police attention after it emerged Kenyan detectives were hunting a woman using several identifies - including hers.
Al-Shabab has denied any women were involved in the Westgate shopping mall attack.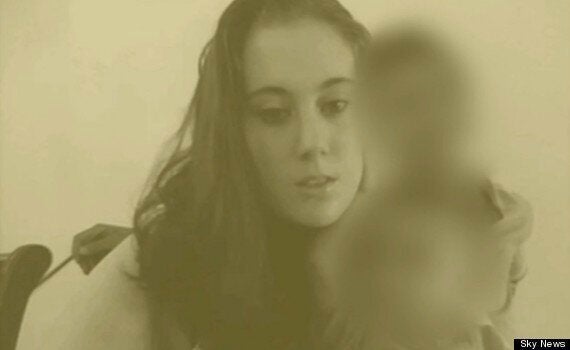 Posing with her children, one of the photos found on Lewthwaite's laptop
Before the Interpol notice was issued, Lewthwaite had previously only been wanted at national level for the possession of a fraudulently obtained South African passport.
Circulated to all 190 Interpol member countries, the Red Notice represents one of Interpol's most powerful tools in tracking international fugitives.