The first were spotted way back in 1992 when two small planets were found orbiting a pulsar.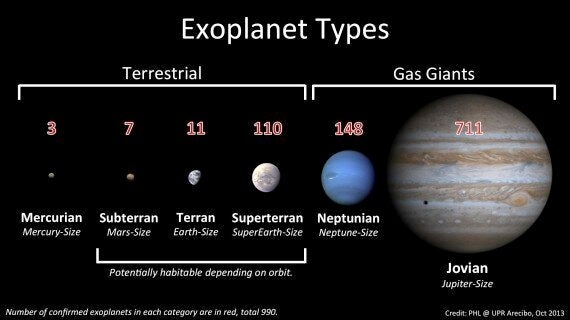 A breakdown of the types of exoplanets found
Rapid technological advances have been matched by an upsurge in discoveries.
One of the really exciting things about exoplanets is their sheer variation. Two broken gyroscope-like reaction wheels mean it is now severely limited in where it can look but will - thankfully - still be able to contribute important observations.