Comfort food is the ultimate antidote to longer nights and frankly miserable weather. Add in some very good telly, and we're helpless against the tide of sinking into the sofa with something hot and deliciously fatty.
But just as much as we love a good bowl of food (preferably with some form of potato), we also hate the panic that precedes the gamut of festive parties, where you then have to shoehorn your comfort food belly into a pair of Spanx.
So, is it time for a rethink?
We asked some of the top nutritionists for their advice and suggestions.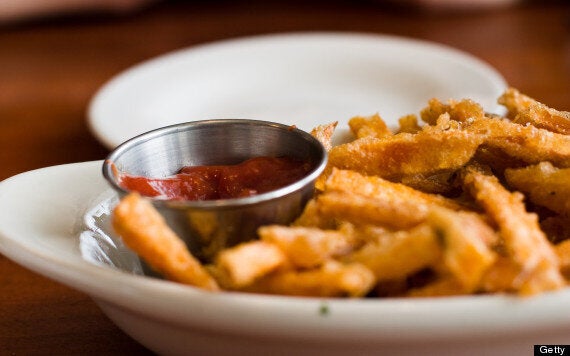 "Fancy a warming mash? Then use sweet potatoes," says nutritionist Karen Poole. "They will reduce the overall cooking time and have a lower glycemic load so they are a good slow release energy source to help keep blood glucose levels balanced throughout the day."
Expert Emily Maguire adds: "Sweet potatoes have a much lower GI and GL content meaning they will not spike your blood sugar which can result in hunger and cravings for foods high in sugar."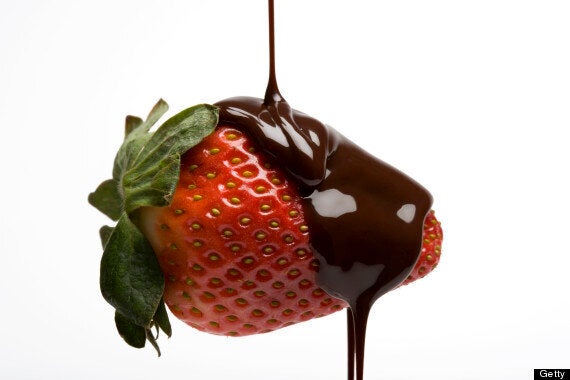 If you do end up craving chocolate, go for a 70% dark chocolate, melt it in the microwave and pour it over strawberries, says Emily. "These two ingredients are packed full of natural antioxidants that help protect the body from substances called free radicals which can attack healthy cells resulting in many conditions and also contribute to ageing."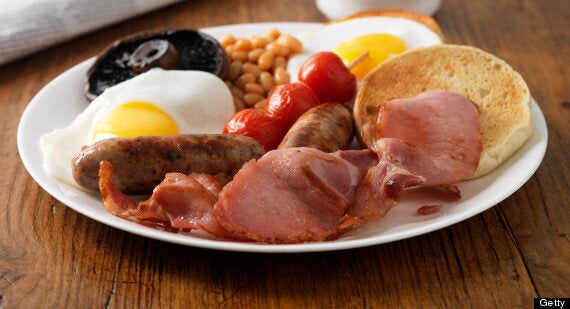 The full English breakfast
How, you ask, is this healthy? Emily reveals that it's all in the ingredients. "The English breakfast has gotten a fair whack for being unhealthy, but choosing the correct quality ingredients (e.g. proper meat sausages) and method of cooking, makes this an ideal comfort breakfast."
Healthy meat alternatives
"Turkey is a great lean protein choice," says Karen, "and if you use it to make spag bol, will lower the fat content of the dish. It is a source of tryptophan to aid serotonin production the feel-good hormone to help us face the cold gray days of winter."
Similarly, she advises making a shepherd's pie with a mixture of green lentils, tomato and dried wild mushrooms instead of minced lamb. "It can help you regulate your cortisol levels and reduce the overall impact of stress while also aiding liver function."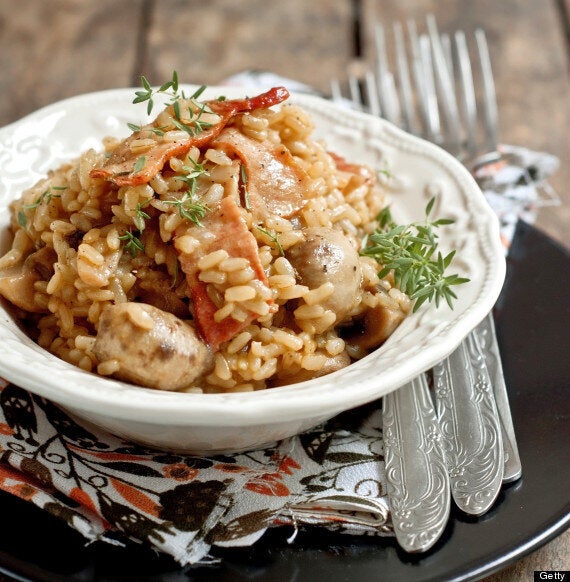 "When you are making a risotto," says Karen, "choose brown risotto rice now available from most major supermarkets. This will increase the fibre content promoting gut function and efficiency to keep your bowel movements regular and aid digestion."
"A comforting after dinner fruit crumble can work to lower your cholesterol level by simply adding raw oats into the crumble mix," says Karen, "as the beta glucan bind with cholesterol and carry it out of your body.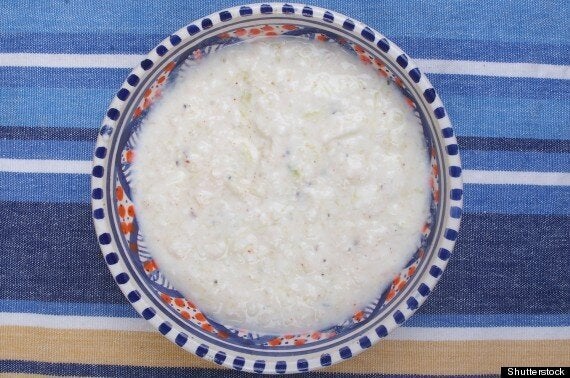 Go for Greek yogurt, says Emily, as it's packed full of essential fatty acids needed for optimal health as well as being much lower in sugar than the fruit flavoured counter parts.
"At breakfast spread organic almond butter onto your brown toast instead of jam or honey," continues Karen. "This is a natural source of essential fats needed to boost positive mood and improve concentration."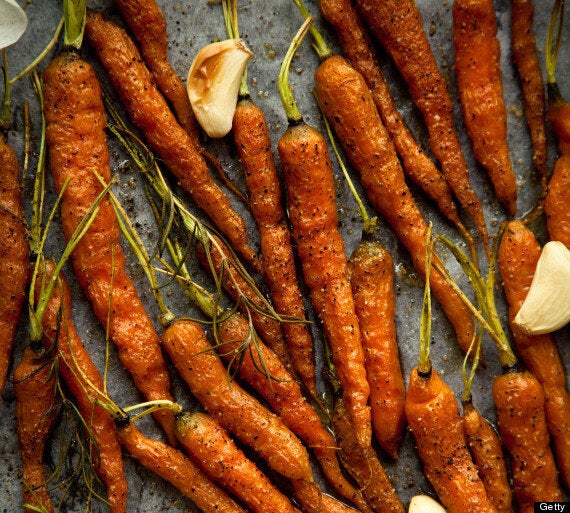 Karen says: "When you are cooking a Sunday dinner increase the vitamin, mineral and fibre content by roasting a mix of winter vegetables instead of just regular potatoes. Including squash, pumpkin, turnip and parsnip will provide a great mix of polyphenols to aid cardio vascular health, energy production and weight management.
"Make roasted vegetables more healthy by adding fresh lemon juice to the mix before they go into the oven. This will provide a liquid to aid cooking and means you can use less oil so reducing the overall fat and calorie intake."
Don't shy away from fresh herbs
"Fresh herbs will provide flavour and texture to most dishes and means you won't need to use as much salt therefore reducing the risk of high blood pressure and bloating," advises Karen.
"They are also a good source of antioxidants that can help combat the ravages of free radicals produced by everyday living. Growing your own is easy and will keep down the cost."