 The Prime Minister fell out of the top ten this year as he slipped one place to 11th, just behind Michael Duke, chief executive of the Wal-Mart empire.
In a withering verdict, the magazine said Cameron had been damaged by the row over rising energy bills and now had "two years to galvanise the Tory party ahead of the 2015 General Election".
"The Conservative PM guides the world's sixth largest economy and was once hailed as the second coming of Margaret Thatcher. No more."
The magazine went on: "He has recently been criticised for a flip-flop approach to green taxes after he pledged to slash the tax on household energy bills amid soaring gas and electricity prices.
"The Oxford graduate and (illegitimate) descendent of King William IV (1830-1837) has fired at the Guardian newspapers and NSA whistleblower Edward Snowden for 'making it a lot more difficult to keep our countries and our citizens safe'.
"He has two years to galvanize the Tories ahead of a 2015 general election."
In Forbes' list, US president Barack Obama was ousted from the number one spot by Russian counterpart Vladimir Putin.
Chinese premier Xi Jinping was at number three in the list, Pope Francis was number four and German chancellor Angela Merkel was the top-placed woman at number five.
Microsoft tycoon and philanthropist Bill Gates took the sixth place, US Federal Reserve chairman Ben Bernanke was at number seven, Saudi Arabia's King Abdullah at eight and European Central Bank president Mario Draghi at nine.
The magazine assessed 72 people on the list according to how many people they have power over, the financial resources they control; if they have influence in more than one sphere; and how actively they wield their power to change the world.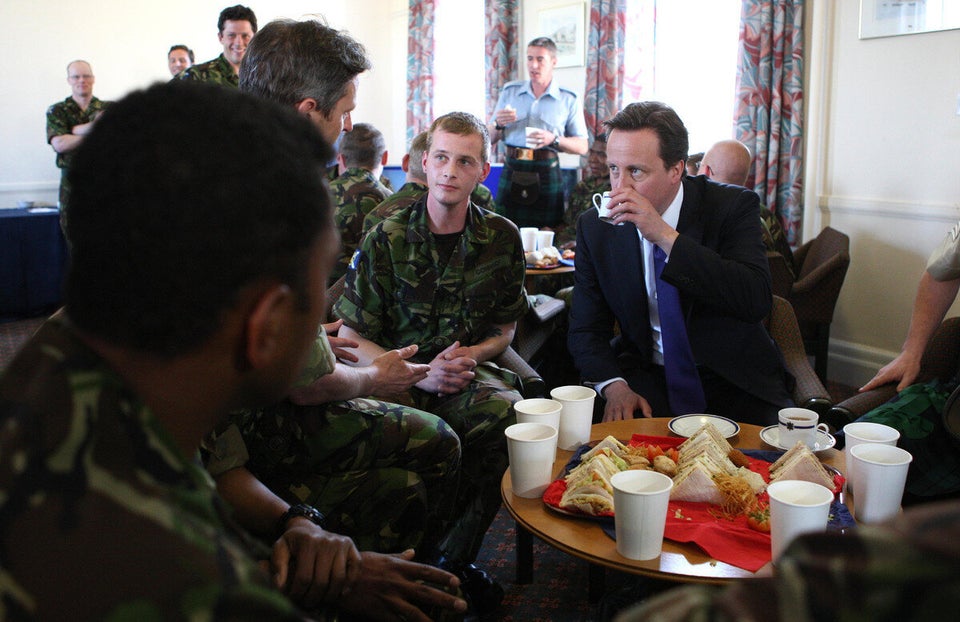 David Cameron Drinking
Popular in the Community