If your Fitness DVDs usually come full of spray-tanned bodies, six packs and a celebrity instructor yelling "work it", prepare for a shake up.
After years of training together Nadine Abu Jubara and Zainab Ismail have launched Nadoona, the first fitness DVD designed exclusively for muslim women.
"Women, not just Muslim women, tend to use modesty as an excuse to neglect their bodies," reads the website. "Long sleeves and flowing tops shouldn't mean flabby arms and love handles."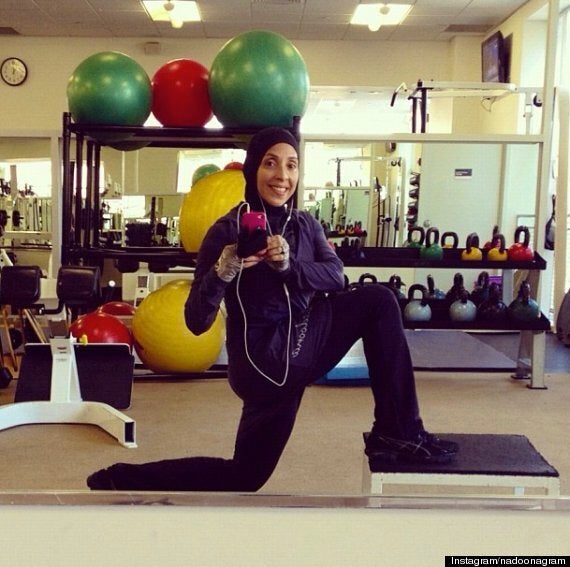 After going through an extreme weight loss - losing four stone a few years ago - as a muslim living in Florida, Nadine realised there was little to no resource available on fitness and wellbeing to Islamic women.
A far cry from crop tops and hot pants, Nadoona's workout features former personal trainer Zainab, fully clothed and wearing a hijab.
Before each workout Zainab says the tasmiyah "bismallah ir-rahman ir-rahim" which means "In the name of Allah, the most Gracious, the most Merciful".
Noticing a gap in the market, she sought to provide women with an alternative platform to exercise, especially for those reluctant to go to the gym.
"A strenuous workout doesn't require machines and a crowded gym full of spectators," reads the site. "Nadoona's approach provides a private, safe and holistic solution to how women view their bodies and working out."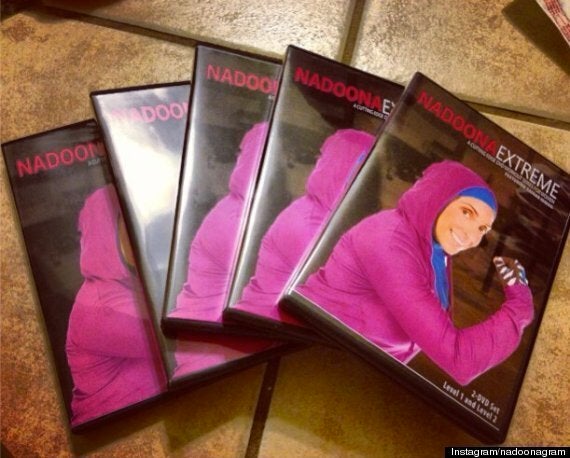 Nadine told the Telegraph she wants her DVD to reach women of all backgrounds and religions.
"We're not saying we're inferior or superior [because of hijab]. It's all about the inner."
She also stated one of the reasons why it has been such a long journey generating support.
"Our cultures revolve around food and there's no help for anyone trying to better their lifestyle. I'm of Palestinian-Arab descent and we love our couscous and biryani."
Nadoona Extreme (meaning "call on us" in Arabic) is being released in the US at the end of October, after raising money - and exceeding targets - on crowd-sourcing website LaunchGood.com.