Armed with pens and books and draped in a flowing black burka, this is Pakistan's first female superhero.
The Burka Avenger is the star of an upcoming cartoon series, which sees the teacher protagonist using martial arts skills to fight thugs seeking to close down the school where she works.
Her mission is an obvious nod to the tyranny of the Taliban and its efforts to stymie female education.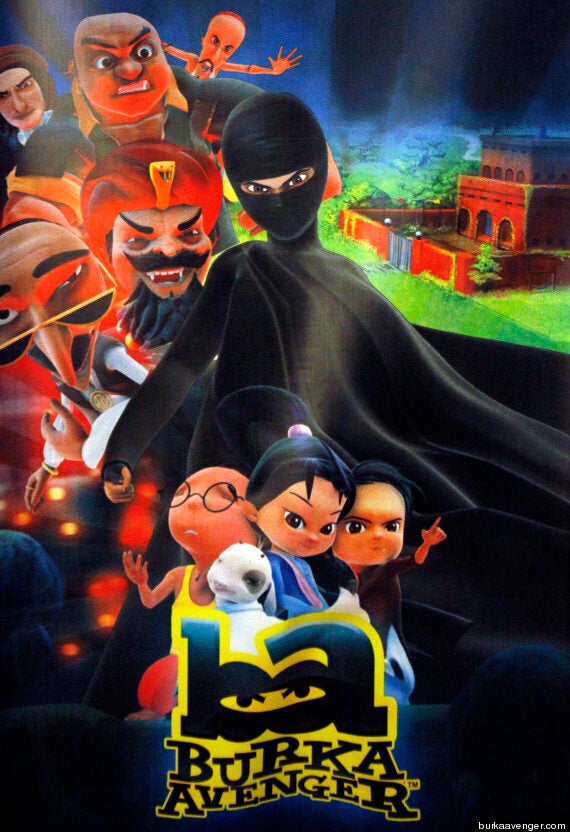 The Burka Avenger cartoon series is set to air on Geo TV in early August
The Taliban is responsible for blowing up hundreds of schools in Pakistan's northwest and for the attack on Malala Yousafzai.
Militants shot the 15-year-old in the head in 2012 for the "crime" of promoting education for girls.
"The main goals of the Burka Avenger TV series are to make people laugh, to entertain and to send out strong social messages to the youth that educate, enlighten and reinforce positive social behaviour," states literature on the official site.
The 13 episode Urdu cartoon, which starts in August, is the brainchild of Aaron Haroon Rashid - one of Pakistan's biggest popstars.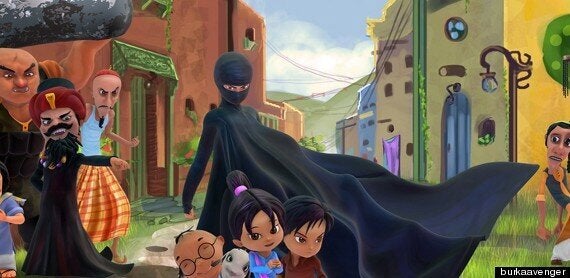 The cartoon is the brainchild of Pakistani popstar Aaron Haroon Rashid
That the Burka Avenger is thus clad may well raise some eyebrows - after all it was the Taliban which forced women to wear the Muslim dress when it took control of Afghanistan in the 1990s.
"Since she is a woman, we could have dressed her up like Catwoman or Wonder Woman, but that probably wouldn't have worked in Pakistan."
When she's not fighting bad guys and saving schools, the Burka Avenger goes by the name of Jiya - and wears neither burka nor headscarf.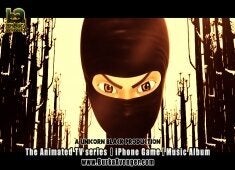 Burka Avenger