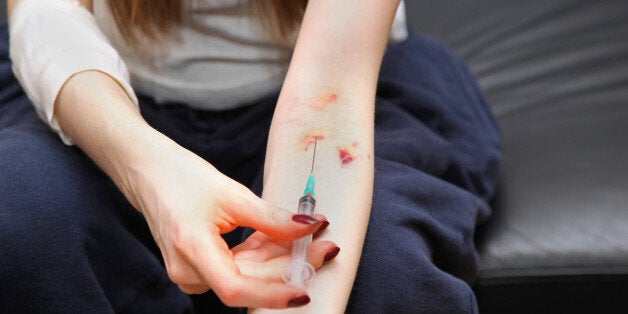 Addicts should have access to drug "consumption rooms" where they could inject heroin legally, a police crime commissioner has said.
The facilities, often referred to as "shooting galleries", in city centres would help reduce crime, Durham PCC Ron Hogg has said.
Home Office minister Norman Baker said the government was examining drugs strategies used in other countries.
Related pilot projects have taken place in Brighton, Darlington and London.
"You shouldn't fight shy of doing the right thing because some people don't like it," he said.
Mr Hogg, a Labour PCC and former senior police officer told the BBC: "The successes of trials around the world have led both myself and CC Mike Barton to believe that using drug consumption rooms to treat heroin addiction should be explored further, certainly county-wide."
"Results published in the Lancet showed that prescribing pharmaceutical heroin in this way can reduce the use of street drugs and associated levels of crime."
But the Public Health England (PHE), an agency of the Department of Health, said consumption rooms might not be the best way to tackle illegal drug use.
In a statement, it said: "These facilities would be expensive to provide and may not be the most cost effective way of achieving outcomes for service users."
Teesside-based charity Bridges, which works with families of drug users, also questioned the benefits of Mr Hogg's proposal.
Tina Williams, project manager of the Stockton charity, told the BBC: "The problem is that use of heroin is already reducing. Heroin is not the main problem now. It's the use of smart drugs and skunk cannabis by kids that is the massive problem now.
"So what are we going to do with that? Are we going to legalise that and have rooms for that? I don't think so."