"It was really strangely reported on," she says with her distinctly direct gaze.
"It was not the actual scenario at all. I'd be happy to set the record straight."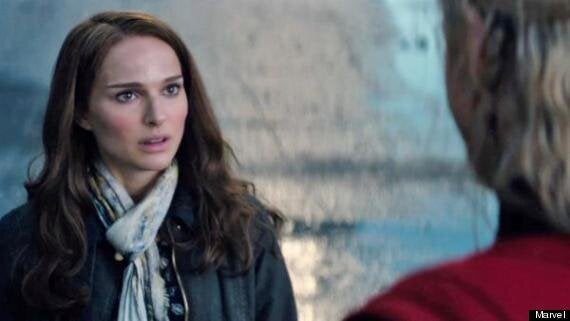 Natalie Portman reprises her role of heroine Jane in 'Thor: The Dark World'
"I don't know what happened there, but from what Patty and Marvel told me, they decided mutually to move separate ways," says Portman, tactfully.
"And Alan is wonderful, so it seemed like it worked out best for everyone.
"These are particular kinds of movies to make."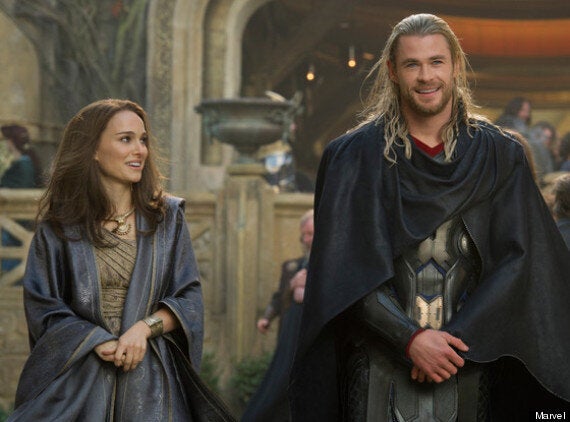 Natalie Portman co-stars with Chris Hemsworth for the second time, but she's leaving the fighting to him
When pressed on how a female director would have changed the game for the record-breaking Marvel franchise, Portman is dexterous in reply…
"Obviously I feel like every director has a point of view, and gender is one aspect, but… when you're watching Kathryn Bigelow's movies you're not thinking that's a female director. Saying that, it would be great to see more female directors generally in the US, where you can count them on one hand.
"But I was very happy to work with Alan, and he's done such a great job."
"It was really fun to imagine where she's been for the past few years. We've seen Thor in the Avengers, so I kind of imagined she hadn't heard from him, she's had to move on in her life, she's a little bit cynical about love and focusing on her work, moving cities, going on other dates."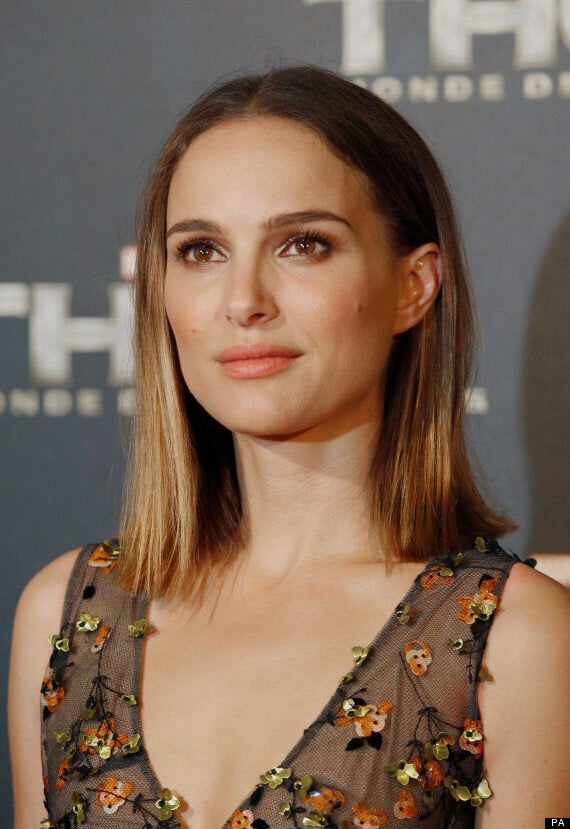 'Every director has their unique take on a film,' says Natalie Portman tactfully
'Thor: The Dark World' finds Jane making her first visit to Thor's homeland of Asgard, but while he's wielding his hammer in action, Jane keeps her arms to her sides. Does she miss the physical side of stuff?
"I never really wanted that," she explains. "I always find it unbelievable when the heroine comes through at the end of the movie, so I liked that the way Jane was able to help was through her science, that felt real.
"Not that it's a realistic movie.
"But I'm no action hero… I'll leave that to Tom and Chris."
In the period since the first film, both Tom (Hiddleston) and Chris (Hemsworth) have become bona fide movie stars, but according to Portman, the only change that's brought is…
"Screaming girls everywhere. There is so much love for Loki, but as people they haven't changed at all, they're still dorky sweethearts."
'Thor: The Dark World' is in UK cinemas from today. Watch the trailer below...