The bodies of 87 people, severely decomposed and partly eaten by jackals, have been found by rescue workers in the Sahara, after their vehicles broke down.
The migrants, who were mainly women and children, were found in the desert in Niger, and are believed to have been attempting to reach Algeria when the vehicles they travelled in broke down.
The victims, who will have died from heat exhaustion and thirst, have lain there since the end of September.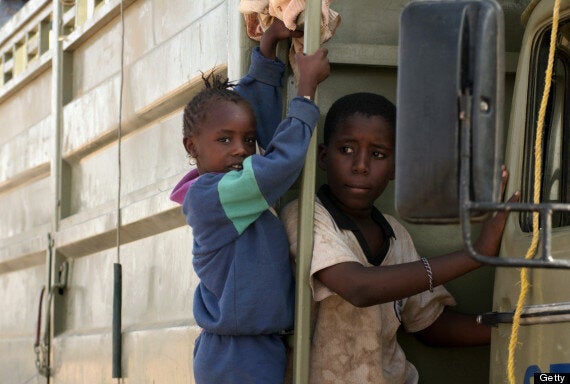 Children ride on the side of a truck carrying migrants through Agadez, Niger (file photo)
"The corpses were decomposed; it was horrible. We found them in different locations in a 20km (12mile) radius and in small groups, often under trees, or under the sun. Sometimes a mother and children, but some lone children too.
They were given Muslim burials where they were found, Alhacen said, but there is no information even about which country they came from.
More than half were teenagers or children.
Thousands of migrants make the often deadly 40 day journey north from Agadez in Niger to Libya or Algeria every year, hoping to reach Europe. Children frequently make the trip alone.
More than half its population, 52%, is under 15 years old.