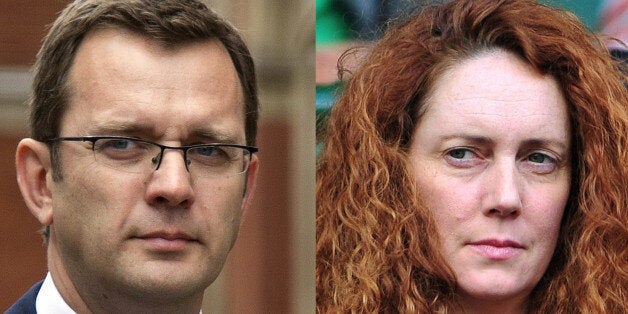 Prosecutor Andrew Edis told jurors at the Old Bailey that in February 2004, when the pair were both working at the media giant, they had been having a relationship for some years. Edis said a letter was found on Brooks' computer from February 2004, that made the relationship clear.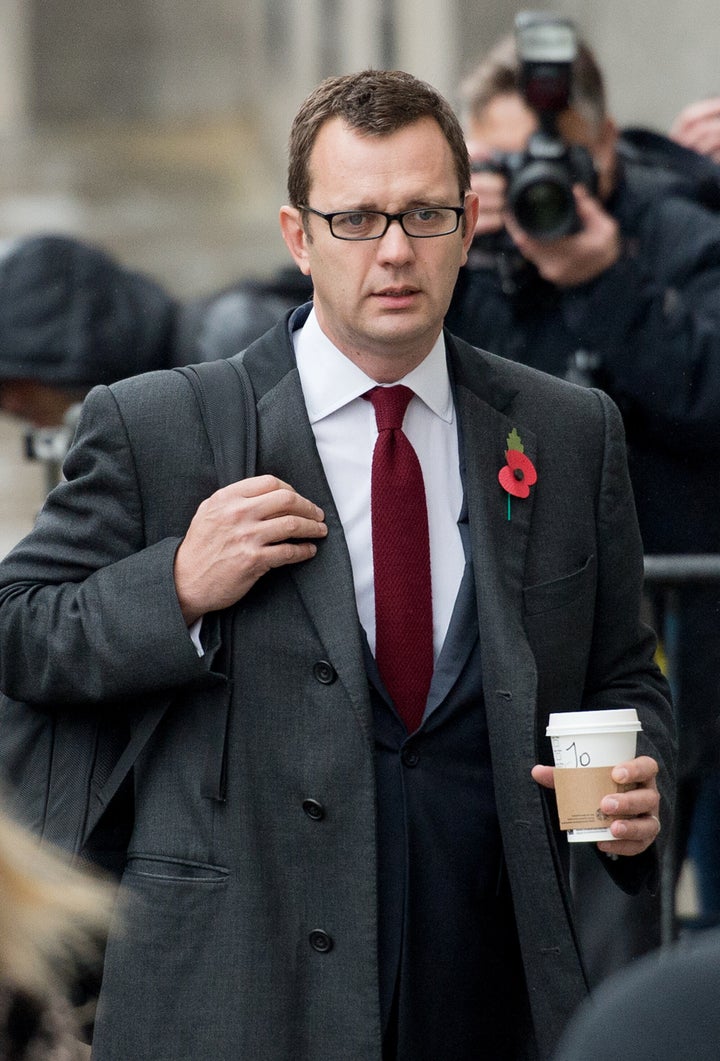 Former Downing Street spin doctor Andy Coulson
He read from the "elegant, intelligent and well-written" letter from Brooks to Coulson:
"Finally and the least of our worries, but how do we really work this new relationship? There are a hundred things that have happened since Saturday night that I would normally share with you..some important, most trivial.

"The fact is you are my very best friend. I tell you everything, I confide in you, I seek your advice, I love you, care about you, worry about you. We laugh and cry together... in fact without our relationship in my life, I am really not sure how I will cope.

"I'm frightened to be without you... but bearing in mind 'the rules' you will not know how I am doing and visa versa. The thought of finding out anything about you or your life from someone else fills me with absolute dread.

"Also you said I had to email you if anything important happened..like if I was ill? I don't understand this... we are either there for each other or not surely?

"But for example, how does this work thing manifest itself. Do we limit contact until we absolutely have to... like leaving our execs to sort run of the mill joint stuff?

"I don't want to get this wrong. I hope that I've managed to put your mind at rest about Les..and that you two now have a better relationship. On KRM (Keith Rupert Murdoch), well he's not bollocking you must not brood on lack of calls.

"Obviously I can't discuss my worries, concerns, problems at work with you anymore... and visa versa... but I'll assume unless I hear different that we keep our professional relationship to the minimum... and avoid if possible without it being in any way awkward.

"If it is necessary or more importantly right that we two editors should deal with it, then we will.

"If either of us feels that we are not striking this balance then we must say...??

"Anyway, that really isn't where I am confused. I know what horror it means and I know why we have to stick to it."
He said the revelation was likely to attract a "great deal of publicity" and may draw some "unfair, unkind and unnecessary" comment.
"It appears that Mr Coulson was seeking to break off the affair... and this is Mrs Brooks' reaction to him telling her that and it is clearly obvious from the letter that it caused her a great deal of grief."
He said she wrote that there were things which had happened since Saturday night which she would normally have shared with Coulson, "some important, most trivial".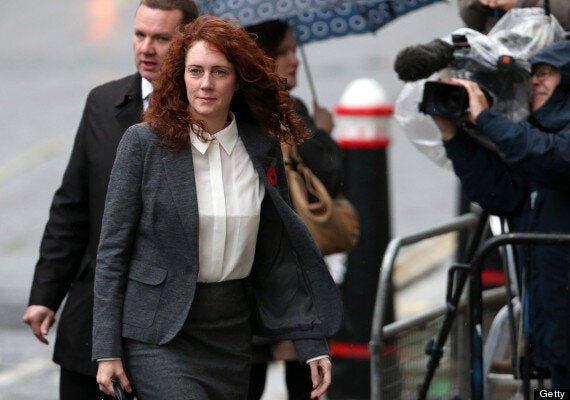 Rebekah Brooks was the editor of the News of the World, the Sun, and latterly the chief executive of News International
Both were married at various points during the time the alleged affair took place. Brooks ended her six-year marriage to EastEnders actor Ross Kemp in 2008. Coulson married Eloise Patrick in 2000.
"The point that I'm going to make in relation to that letter is that over the relevant period, what Mr Coulson knew, Mrs Brooks knew too. And what Mrs Brooks knew, Mr Coulson knew too - that's the point," Edis said.
"Because it is clear from that letter that, as of February 2004, they had been having an affair which had lasted at least six years."
Edis told jurors he was not revealing the affair to deliberately intrude into their privacy or to make a "moral judgment".
"But Mrs Brooks and Mr Coulson are charged with conspiracy and, when people are charged with conspiracy, the first question a jury has to answer is how well did they know each other? How much did they trust each other?
"And the fact that they were in this relationship which was a secret means that they trusted each other quite a lot with at least that secret and that's why we are telling you about it."
Brooks remained with her head bowed and Coulson looked ahead towards the prosecutor as their affair was revealed to the jury.
The court heard that Brooks went on holiday to Dubai in April 2002, but remained in contact with Coulson while she was away.
Edis said: "That's why you need to have the full context of their relationship - because while she was away she was in contact with him, we say.
"Of course, what I've told you may mean that they had all sorts of personal reasons for wanting to remain in contact with each other, but we say to you that it's clear from the timing of the contact that it was at least partly work-related."