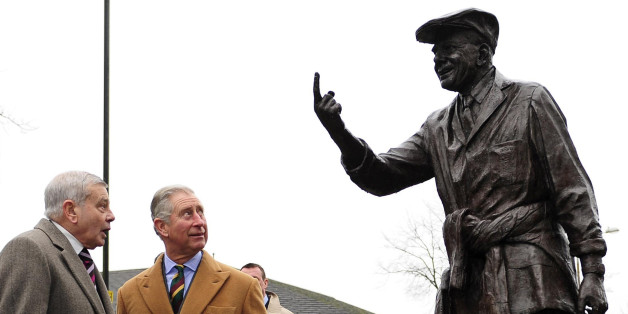 Getty
Knickers, Condoms... A Pumpkin? People are so determined to put naughty things on the statue of legendary former cricket umpire Dickie Bird it is going to have to be raised.
The sculpture, in his hometown of Barnsley, has become a magnet for revellers who have hung items including condoms and pants from it.
Mr Bird, who has been spotted removing the items himself, said he was not too bothered what people did with the statue as long it was not damaged but sculptor Ibbeson has not been happy with the lack of respect shown to the statute.
TOP STORIES OF THE DAY
The statue feature Bird in his trademark pose - with his raised finger sending a batsman back to the pavilion.
Now, it is set to be raised to make it harder to reach the statue's finger.
Looks like even the Dickie Bird statue in Barnsley was joining in the Hallowe'en festivities yesterday... pic.twitter.com/IeX9Nmio

-- Kieran Bestall (@Ramone78) November 1, 2011
Mr Bird told BBC news: "I think it's respect they have for you that the only thing they have not done is damage it.
"I do not mind doing it at all. They can take as many photographs as they like but they're climbing on to it and they might fall off."
Looks like Dickie Bird is getting into the Halloween spirit #HappyHalloween pic.twitter.com/i3dRhbJG

-- Freddy Neptune (@FreddyNeptune) October 31, 2011
But sculptor Graham Ibbeson said: "It's horrible when people are abusing it like that. It is a bit of fun... but it is a bit inappropriate.
He said: "We are raising him up where he belongs," ESPN reported.