A clinical trial could ease the joint pain of millions of Brits living with osteoarthritis of the knee.
Methotrexate is already successfully and widely used to treat people with the condition of rheumatoid arthritis, a completely different condition to osteoarthritis.
Both conditions can lead to severe joint pain and stiffness but while rheumatoid arthritis is a serious autoimmune condition that causes inflammation in the joints, osteoarthritis is a degenerative joint disease in which cartilage wears away at the ends of bones.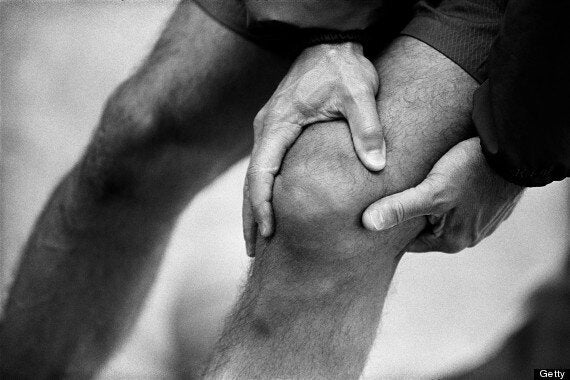 However, according to Professor Conaghan who will lead the clinical trial, recent studies suggest that inflammation also causes pain in osteoarthritis.
Prof Conaghan and colleagues have already performed a pilot study which showed that 37% of patients with knee osteoarthritis who took methotrexate had a 40% reduction in their pain.
"Current drug treatments for knee osteoarthritis are limited in that they have significant side-effects and are not suitable for many people," he explained.
"As a result, people with osteoarthritis often live with severe pain and have significant difficulty in carrying out their normal day-to-day activities. There is therefore an urgent need to find new and better ways of managing their pain."
Up to 160 people with moderate to severe osteoarthritis of the knee from 15 centres around the UK, who are not getting benefit from traditional treatments such as painkillers, will be recruited onto the trial from early 2014.
Half of those recruited will take methotrexate for 12 months and the other half will take a placebo tablet. All patients will have a magnetic resonance image (MRI) taken of their knee, and fill in questionnaires every three months.
Susan Dawson, from Liversedge near Wakefield, has osteoarthritis in all her joints but her knees are worst affected.
She had tried painkillers, steroid injections and physiotherapy before taking part in Professor Conaghan's pilot trial of methotrexate.
It worked very well for her and she noticed a pronounced difference. After three months, the swelling in her knees went down.
"I couldn't believe the difference it made and there was a huge improvement in the before and after scans. I was really, really grateful," she says in a statement. "I didn't have any side-effects, my bloods were always fine; the only thing I found at the beginning was that I felt sick with it at first and had a few mouth ulcers for a short time."
Susan was on the trial for 12 months, and when it ended, continued to take methotrexate for a further two years on a named-patient basis before slowly being weaned off the drug. She currently manages her condition with occasional ibuprofen and ibuprofen gel, and still feels better than before she went onto methotrexate.