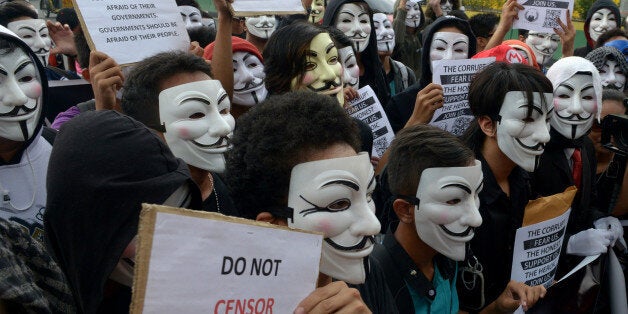 Members and supporters of the hacktivist group Anonymous are marking Guy Fawkes Day with a global 'Million Mask March'.
Cities in Japan, Australia, and New Zealand having already started their local events in protest against corruption, corporate malfeasance and the expanding surveillance state.
Hundred of protestors gathered in Trafalgar Square and then spread towards Westminster and down the Mall towards Buckingham Palace.
Story continues after slideshow...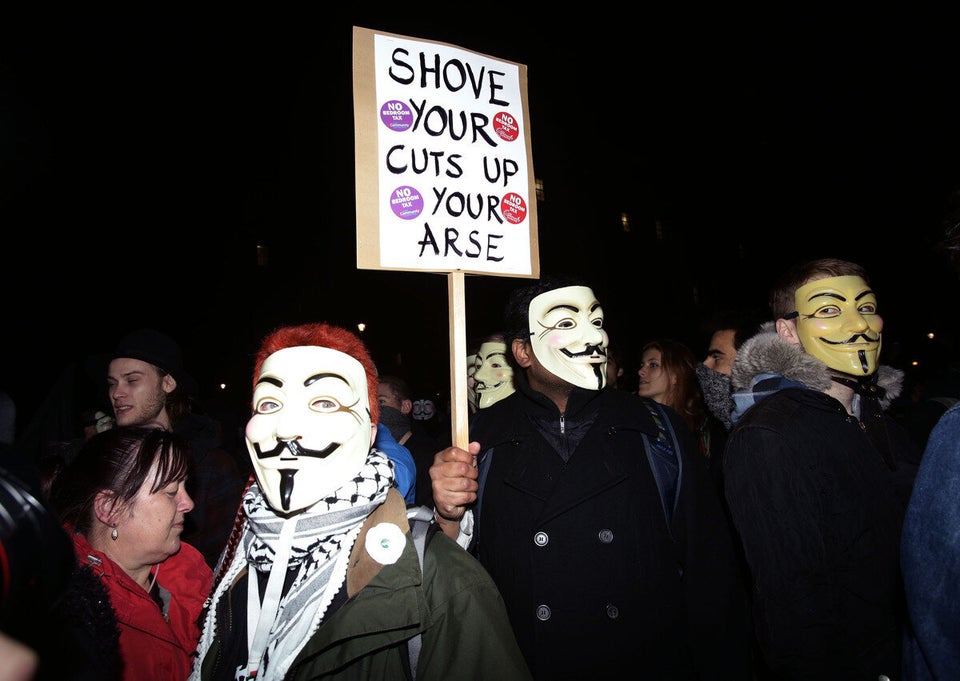 Million Mask March
Related