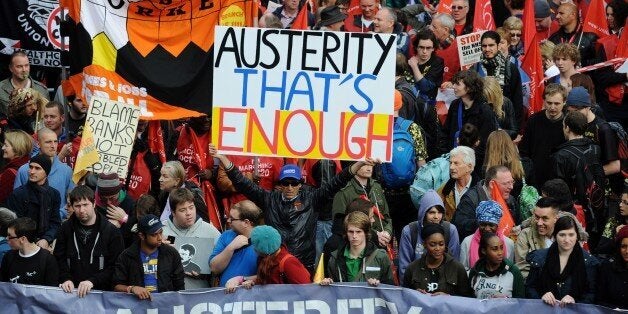 British families will continue to feel the austerity squeeze until 2030, over a decade longer than previously expected, a stark report by PwC has warned.
The accountancy firm predicted that rising housing, energy and food costs would eat up to a third of household budgets, which would hamper consumer spending and leave the UK suffering feeble growth rates not seen since the 1950's and 1960's.
This comes as new research by the Policy Exchange think-tank found that Britons pay £60 billion in property taxes like stamp duty, a greater amount than any other developed country.
PwC warned that the UK's economic frailty would force shoppers to be financially prudent, visit discount stores and charity shops to survive and adopt a "mend and make do" attitude.
The Office of National Statistics confirmed this month that the cost of living was still rising, as pay rose by just 0.7% while prices grew by 2.7%.
John Hawksworth, chief economist at PwC, said: "We are returning to growth rates common in the 1950s and 1960s. In general we will have to live within our means."
Ed Miliband's pledge in September to freeze energy prices until 2017 if he wins the 2015 general election has sparked furious debate among politicians on how to keep costs low for British families.
"The Wonga economy is one of the worst symbols of this cost of living crisis," he added.