Little Mix have stood up for 'X Factor' hopeful Tamera Foster, calling for people to "leave the girl alone", following damning allegations about her troubled past.
Since 16-year-old Tamera first appeared on the ITV talent show, press reports have uncovered that she was held by security guards for stealing make-up from a branch of Boots a month after her first audition.
She was also exposed for tweeting about smoking marijuana laced with class-A drug PCP and for accepting a police caution for attacking a 15-year-old girl on Boxing Day.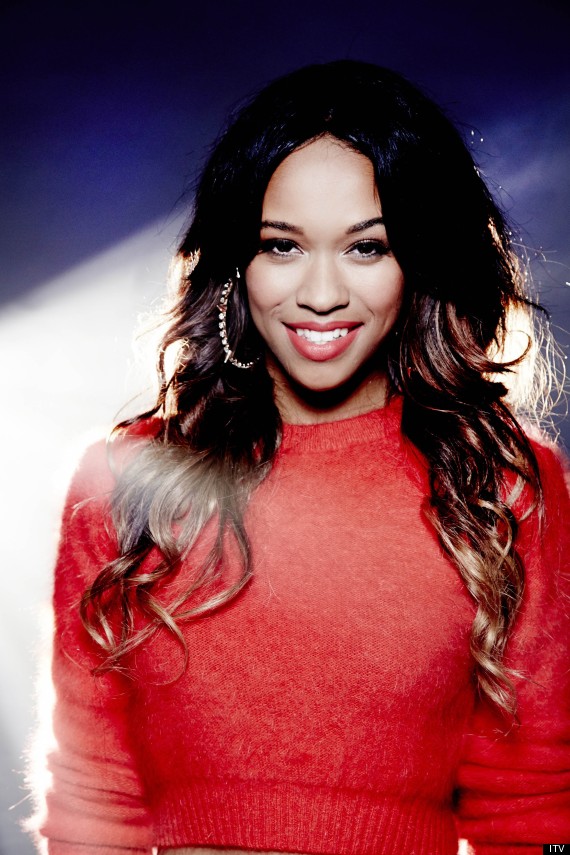 Tamera Foster
Asked whether they think Tamera's past will hinder her chances off winning 'X Factor', Little Mix star Jade Thirlwall told The Huffington Post UK: "No it won't. That [damning press reports] happened to us when we were on there as well, but past is past. It's like leave the girl alone."
Fellow Little Mixer Leigh-Anne Pinnock added: "It's upsetting though, it's like they've got it in for her."
The 2011 winners also don't believe Tamera deserved to be in the sing-off last weekend against Kingsland Road.
"She's a little pop star in the making that girl, she's so stunning," Jade said. Little Mix: Jesy Nelson, Leigh-Anne Pinnock, Jade Thirwall and Perrie Edwards
Little Mix's support comes in the same week that Reveal magazine reports Tamera is a "nightmare" to work with over the top diva demands.
The mag quotes a source who claims the singer is causing conflict behind-the-scenes.
"Tamera is a great singer with good looks, but boy, does she know it.
"She's over the top demanding and causes conflict behind the scenes wherever she goes: With stylists, producers and other contestants.
"I've worked with people like Tamera on the show before, so I know that if she's like this at an early stage then she's going to be a nightmare later on," the source says.
EXCLUSIVE: Little Mix Respond To Katie Hopkins' Tweet About Their Weight
But Tamera has also hit back at the negative headlines.
She told Heat magazine: "I don't think I'm any different from any other teenage girl, to be honest.
"Yeah, I have made mistakes in the past, but who hasn't? It was a long time ago and I've really moved on from it."
Little Mix's new album 'Salute' will be released on 11 November, watch the video for their new single 'Move', below.
LIKE US ON FACEBOOK | FOLLOW US ON TWITTER
MORE 'X FACTOR'