The Ministry of Defence has categorically denied it will force redundancy on an Army soldier, just three days from when Sgt Michael Anderson would be eligible for a pension.
Tens of thousands of people have called on the prime minister to reconsider what appeared to be the injustice of Sgt Anderson's job loss, which would have cost him £175,000 in pension payments during his lifetime because he was said to have been forced out of the Army three days short of 18 years of service.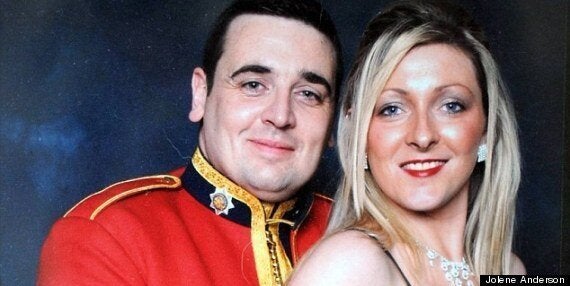 Sgt Michael Anderson and his wife Jolene
But the MoD said Sgt Anderson would not be made redundant. "There have been a number of inaccuracies reported surrounding an individual soldier in an online petition.
"We can be clear that the individual in question has successfully applied for a transfer to another branch within the Army, and subject to successful completion of training will not be made redundant.
"The individual is fully aware of this and has been kept informed throughout the process.
"We will continue to work with him to secure his transfer within the Army."
Mrs Anderson told HuffPost UK: "After months of worry it is a huge relief to hear for sure my husband will receive his pension. I'm so grateful to the 100,000 people who supported us.
"I know there are other army families facing redundancy and lost pensions, many of whom are unable to speak out. I hope the public will continue to support them and the MoD takes this opportunity to resolve their situations too."
The Huffington Post UK understands that the couple were unaware the transfer would be confirmed until recently, when the campaign took off.
This is not a change in official MoD policy, and there are dozens of other serving military personnel who could still be denied rights to a full pension by early redundancy.
Sgt Anderson has been a soldier from the age of 16, serving in Northern Ireland at 18, and at 19 was posted to Bosnia followed by a tour in Iraq in 2004. He is now a Welfare Officer, supporting families of soldiers killed in action and the severely physically and mentally injured.
Mrs Anderson said calling the payment a "pension" did not do justice to how important the payment was to military family. "It is more akin to a resettlement payment. It exists to assist service personnel transit with dignity to civilian life and is a promise around which all army families plan their financial futures."
The couple who have two young children, were planning to buy a home with the money when Sgt Anderson left the army.